QUIZ: We dare you to get a perfect score on this easy riddles test
This quiz is as interesting as our all-time favourite here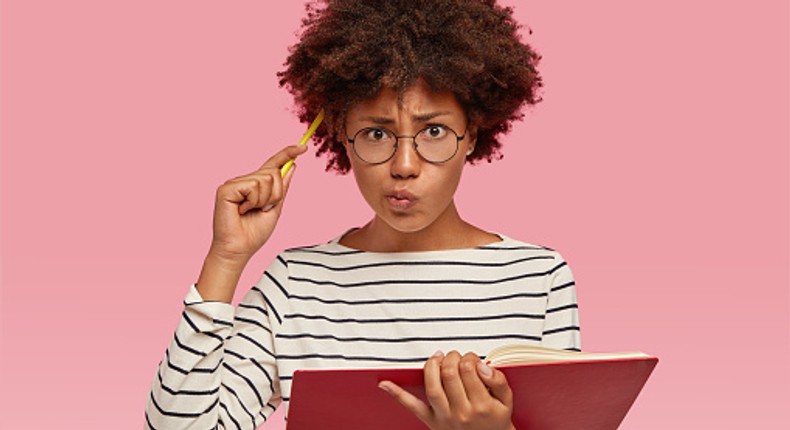 What has hands but can't clap?
What has many teeth but can't bite?
What goes up and down but doesn't move?
A staircase
Next question
What is cut on a table, but is never eaten?
A deck of cards
Next question
What building has the most stories?
What would you find in the middle of Toronto?
I have lakes with no water, mountains with no stone and cities with no buildings. What am I?
I absolutely love holding your buns all day. What am I?🌚🌚
What runs all around a backyard, yet never moves?
What has a head and a tail but no body?
That's not meant as an insult. Don't vex. It's just what it is.
You have a working mind and your head is not only on your shoulder to separate your ears. Love to see it.
It's a simple quiz but still... well done!
JOIN OUR PULSE COMMUNITY!
Recommended articles
Nigeria has 45 million children in primary schools - UBEC
Efficient judicial system attracts Foreign Direct Investment (FDI) - CBN
International Atomic Energy Agency (IAEA) donates ₦150m nuclear equipment to ABU Zaria
United Nigeria Airline's foreign lease planes grounded after flight diversion
Gov Yusuf appoints Musa as state's new Head of Civil Service
Nigerian Army Engineers sinks 6 boreholes in NASME Barracks to tackle water challenges
Oborevwori plans to aggressively upgrade roads, begins ₦78bn star projects in Delta State
Tinubu presides over FEC meeting after swearing in 8 perm secs
WHO raises alarm as Tuberculosis infection spikes in Borno State