New study calls for higher fines, tougher penalties
There is a new survey that suggests that higher fines, tougher penalties may discourage drivers from disobeying traffic rules.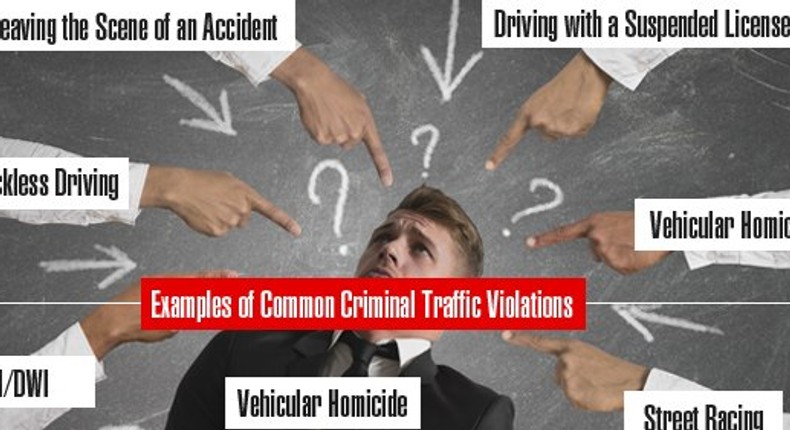 A new survey is calling for higher fines and tougher penalties.
The survey, carried out by the RAC, showed that most people think the fine for using phones, while driving, should be increased to £450 (N186,416).
RAC spokesman, Simon Williams said: "There is a very strong feeling from law-abiding motorists that something needs to be done.
But while people want the penalties for committing this offence to be beefed up there is also an acceptance that nothing is likely to change due primarily to a lack of enforcement.
We need more rigorous enforcement of the law, increased penalties that act as a meaningful deterrent and a high profile advertising campaign that makes motorists fully aware of the serious consequences of using a handheld phone at the wheel of a vehicle."
He was supported by Transport Minister, Andrew Jones, who said: "We have some of the safest roads in Europe but we are cracking down on motorists who endanger lives by using handheld mobile phones while driving. We want to see this illegal and dangerous practice become a social taboo."
The results of the research showed that 52 percent of drivers recommend an increase in the fine, as the current penalty of £100 has not stopped people from using their phones.
21 percent of these drivers say both penalty points and fines should be raised to £200, while 11 percent have called for an outright ban, as the only preventive measure.
However, there are some people, who believe none of these will work because "substantial minority will still use their handheld phones while driving".
These belong to more than two thirds (69 percent) of the 2,100 drivers, used for the research.
4,000 is the current fine for using phones, while driving in Nigeria.
Do you agree with the findings of this research?
JOIN OUR PULSE COMMUNITY!
Recommended articles
Scenes as Kano Lawmaker rejoins APC after few days in NNPP
Only leaders with a touch of madness can fix Nigeria - Obasanjo
Lagos residents express divergent views on okada ban
Magu will still be prosecuted if indicted despite promotion – Minister
Bauchi gov praises Buhari for helping him to achieve political glory
Boko Haram, other terrorist groups moving into Kaduna, El-Rufai cries out
2023: Osinbajo promises Niger delegates food, accommodation during primary
IPOB asks Kumuyi to cancel planned crusade in South East
Femi Adesina to become a farmer after working for Buhari