CEO, Elon Musk, does not see Apple as a threat
Find out what the CEO of Tesla thinks about Apple's entry into the electric carmaking business.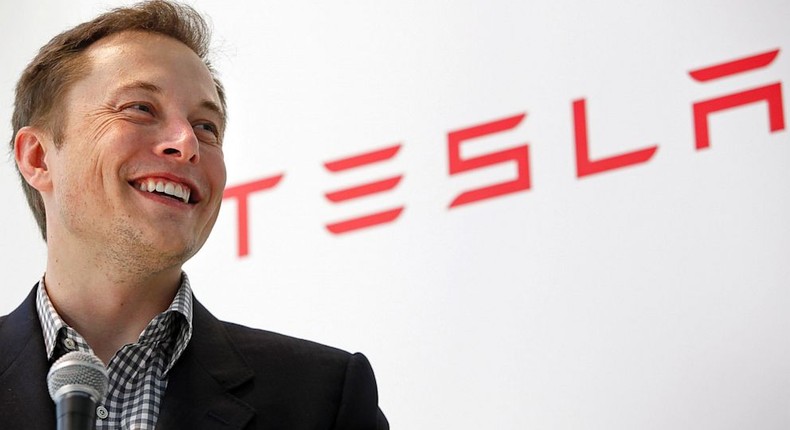 It is old news that Apple has branched into the electric carmaking business.
This is a field that was predominately owned by Tesla.
In light of this new competition, the CEO and owner, Elon Musk, says Apple is not a threat.
Musk says the iphone-maker's entry "will expand the industry."
"Tesla will still aspire to make the most compelling electric vehicles, and that would be our goal, while at the same time helping other companies to make electric cars as well."
He also spoke on Apple's refusal to formally announce it's entry into the automanufacturing world.
"It's pretty hard to hide something if you hire over a thousand engineers to do it."
While he mocked Apple's hiring skills, he commended their decision to join the automotive industry.
"They have hired people we've fired. We always jokingly call Apple the 'Tesla Graveyard.' If you don't make it at Tesla, you go work at Apple. I'm not kidding.
"Seriously: It's good that Apple is moving and investing in this direction. But cars are very complex compared to phones or smartwatches."
Do you think Apple stands a chance against Tesla?
JOIN OUR PULSE COMMUNITY!
Recommended articles
Bandits kill Catholic priest on farm in Kaduna
Atiku group fires back as Obasanjo admits mistake in picking running mate
Nigerian lady offers her kidney to save Ekweremadu's daughter
US police found missing ex-Nigerian diplomat dead
Obasanjo tutors students on need to imbibe religious tolerance
Traders in tears as flood washes away 30 shops in Anambra Market
FG to issue licences to successful marginal field awardees Tuesday
NDLEA arrests 16 females, 261 other drug suspects in Gombe
Academic certificates: You're PDP agents, Tinubu Campaign Organisation replies group