Meet the World's most expensive automobiles [PHOTO]
Find out which vehicles make the World's most expensive car list.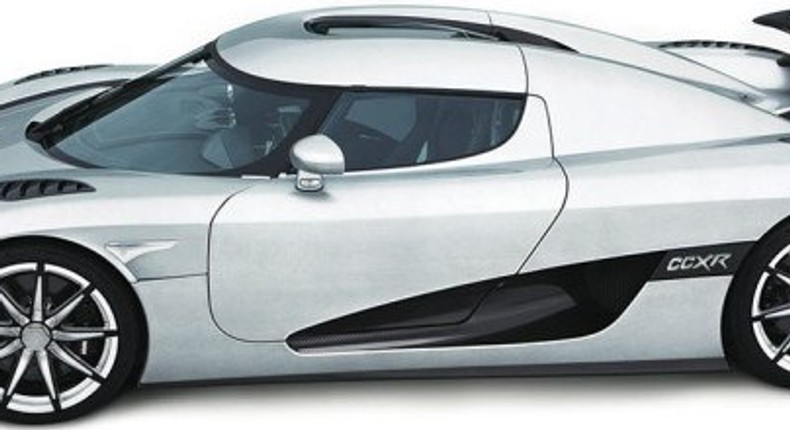 There are a lot of expensive vehicles in the World.
From the sports cars to the luxury sedans, there have been a lot of valuable automobiles.
While all of these have outrageous price tags, there are some that lead the pack.
Here are the Worlds most expensive cars below.
1. Pagani Huayra BC: This is the least expensive vehicle. This supercar is Pagani's latest model, which pays tribute to Benny Caiola, Pagani's first customer and a close friend of Mr. Pagani. It has been described as "the most technologically advanced Huayra coupe yet."  The BC is powered by a 6.0-liter twin-turbo V12 engine with 789 horsepower, this gives the vehicle the ability to go from 0 to 60 mph in about 2.8 seconds. Buyers can get a top speed of 220 mph for $2.6M.
2. Bugatti Veyron (Limited Edition): This supercar is a Mansory Vivere version, that has a 1,200-hp, a gorgeous carbon fiber body, upgraded LED lights, a rebuffed cabin, a redesigned front grill, and maps of historic race events laser etched into the exterior and interior. Digital Trends reports that it is one of the fastest cars in the World, with a top speed of 254 mph. It is reportedly worth $3.4M.
3. W Motors Lykan Hypersport: Features of this $3.4M futuristic car include jewel-encrusted headlights, scissor doors, a 3.7-liter, twin-turbo engine that produces 770 hp and 708 lb-ft. One cool thing about this vehicle is that it was used to crash through three skyscrapers in Furious 7.
4. Lamborghini Veneno: This cool car was built to commemorate the automaker's 50th birthday. It has a 6.5-liter V12 engine that goes up to 8,400 rpm, delivers 740 hp and 507 lb-ft. The Veneno is capable of going from 0 to 60 mph in 2.9 seconds. It is priced at $4.5M.
5. Koenigsegg CCXR Trevita: This fancy car takes the title as the World most expensive car, with a $4.8M. The name, "Trevita", translates into "three whites". Hence, the description, "a diamond on wheels". The Koenigsegg is equipped with a unique solution, that transforms the fibers from black to a sparkling, silvery white, a unique double carbon rear wing, inconell exhaust system, carbon ceramic brakes with ABS, airbags, paddle-shift, chrono instrument cluster, infotainment system, tire monitoring system and a hydraulic lifting system. Only two of these cars will be made and Floyd Mayweather is a proud owner of the second model.
JOIN OUR PULSE COMMUNITY!
Recommended articles
Scenes as Kano Lawmaker rejoins APC after few days in NNPP
Only leaders with a touch of madness can fix Nigeria - Obasanjo
Lagos residents express divergent views on okada ban
Magu will still be prosecuted if indicted despite promotion – Minister
Bauchi gov praises Buhari for helping him to achieve political glory
Boko Haram, other terrorist groups moving into Kaduna, El-Rufai cries out
2023: Osinbajo promises Niger delegates food, accommodation during primary
IPOB asks Kumuyi to cancel planned crusade in South East
Femi Adesina to become a farmer after working for Buhari