Can you match your single parent with the opposite sex?
if you sense that your single parent needs a partner, would you be willing to help them with matchmaking?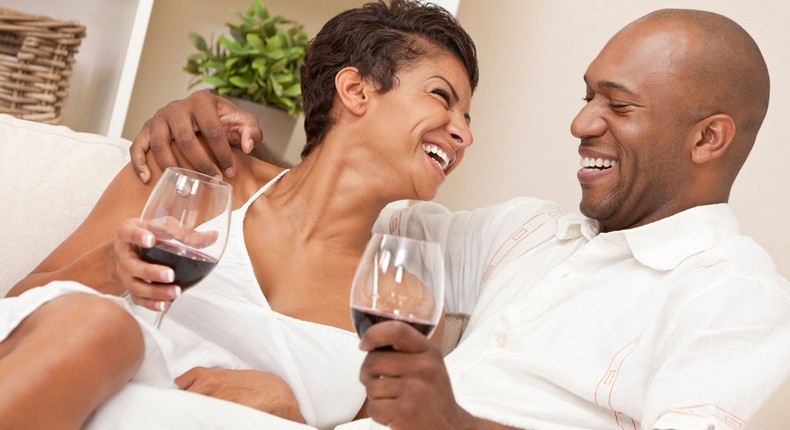 The idea of matchmaking one's parent is surely something that many might not have thought about until this past weekend.
A twitter user posted his desire to help his 53-year-old single mother get a partner on July 1, 2017, prompting many people to actually consider the idea that maybe… just maybe their single/widowed parents might indeed be in need of someone new.
Unlike people in their 20's and 30's, older people in their late 40's and above might not find it easy to project this desire or actively seek ways to actualize it, especially when they have kids in their late teens, early 20's and above.
When people of this age find themselves widowed or become single for other reasons such as separation/divorce, society kinda places a duty on them to invest all their time and energy into taking care of just their children.
Such people are even told sometimes that their kids are the comfort and every other thing they need.
While that might be true to some extent, the real, hard truth which many might not like to face is that, children cannot be everything.
They'll be children at best. They can't be husbands and surely can't replicate all marital duties a wife would ideally perform.
The need for companionship is still alive in these older people. And with that tweet which went semi-viral, maybe it's time we actually opened our eyes to the needs of older single/widowed parents.
Getting partners isn't really as easy for them as it is for younger people. You know, it's not as if there are many 40-50 year olds out there, single and ready to mingle, right?
So, if you sense that your single/widowed parent might need a new companion or partner, would you be willing to help them with matchmaking?
Take the poll below and let us know:
JOIN OUR PULSE COMMUNITY!
Recommended articles
Here's how to re-balance your vag*na's pH levels and keep it healthy
Natural foods to help you last longer in bed
7 reasons why you should avoid skipping meals
What to do when someone says they want s*x without commitment
OPPO Reno7: The portrait expert powered by cutting-edge hardware and artificial intelligence
9 dangers of being addicted that is taking a toll on your life
5 common types of skin diseases
5 surprising facts about obesity
5 foods that can help boost your mood