4 reasons you should stop being scared of fine men
Many women fear that these fine men will not be loyal to them but this is not the case every time.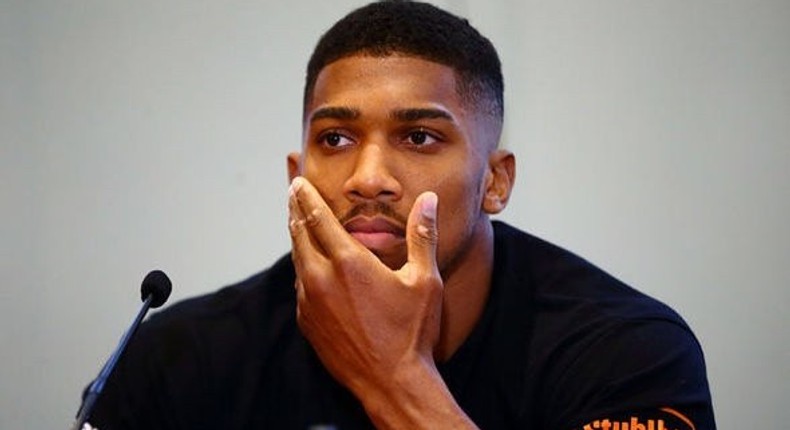 Quick exercise: Pick out 10 random ladies, and ask them what their ideal man looks like.
The response you'll most likely get from them will have something to do with tall, dark and handsome men.
That has been the barest minimum for ladies [theoretically, of course] for many, many decades now.
So, it gets a bit confusing when we hear these same women expressing their fear of guys who are 'too fine' or 'too goodlooking.'
The easiest route to take here is to talk about the age-long belief that women do not really know what they want, and how that makes it even extra-difficult for men to understand them, but, of course, that's another topic entirely.
Without digressing from the main point, women say they love 'handsome guys' but somehow fear the ones that are 'really handsome.'
Their greatest  fear of these men is that they are like prizes that many women want to lay their hands on. Therefore, loyalty for the men will be a little difficult especially how 'every' woman wants a bit of them.
This fear is actually a bit unjustifiable, and here are reasons why.
Don't judge a book by its cover
When people say or think the most terrible things about you based on what they heard from other people, how do you feel?
Doesn't it hurt when people do not take time to know you and just build unwholesome opinions about you?
How would you feel if someone reproached you for actually being good-looking, and assumed a bunch of untrue things about you?
The goose and gander rule
What's good for the goose is not always good for the gander.
What's eye-catching to you does not attract everyone. So don't assume the guy you call 'hot' is universally so.
When you constantly keep this in mind, you can calm down in the realisation that not every babe will be after your guy
Don't you believe you're a beautiful woman, too? Don't you think any guy would be scared to lose you, no matter how good he looks?
Imagine turning down a very fine guy because of your unfounded fears, when, actually, you both could have made a great pair?
Why deny yourself the opportunity of being with a potentially great lover just because of what your friend, Aminat told you?
That Aminat got played by a fine guy does not mean all fine guys are bad, does it?
Then, why limit yourself?
Fine guys can be faithful and loyal, too!
Who told you that only the ugly and average-looking guys stay loyal?
Anyone can hurt you or break your heart. Anyone.
And though it might sound like a joke, but would you rather be done dirty by a guy that looks like Meek Mill, or one that looks like Trey Songz?
JOIN OUR PULSE COMMUNITY!
Recommended articles
3 BY 4 Gourmet celebrates Africa's culture with Street Food Celebration
Sleep paralysis: Caused by witches or a natural occurrence?
Here's all you need to know about Kegel exercises
Irish Board launches €1m Spirits campaign in Nigeria
itel's Love Always on CSR initiative enriches education in Nigeria
Ralph Lauren fragrances unveils CKay as face of the world of Polo Franchise
Nigerian brand Gia Bridals dazzles with collections at New York Fashion Week
5 toxic habits you need to let go of to have a healthy relationship
Over 25% of the men who requested DNA tests weren't biological fathers - Report
How to make 'Chanko Nabe' soup Japanese sports personalities use for weight gain
5 reasons you shouldn't move in with your partner before marriage
Here's what happens when you drink red wine during your period
Manchester United senior players beg Sancho to apologise to Ten Hag
Ukrainian club copy Nigeria's Super Eagles jersey
Victor Osimhen dodges fine for substitution bust up
Mikel Obi: Super Eagles legend branded 'fine boy no pimple' in Dubai
Give us Mourinho! Chelsea fans beg for 'Special One' after latest defeat
Check out Cristiano Ronaldo's amazing car collection reportedly worth over a staggering N20 BILLION
Anthony Joshua and Burna Boy: Nigerian-born boxer and African giant team up for Boss at Milan Fashion Week
How Nigerians can vote for Osimhen to win FIFA Best Player Award ahead of Messi
I want to 'teach' after football - Lionel Messi opens up on retirement plan