Why do Nigerian fashion designers not make clothes specifically for our weather?
Why do Nigerian designers use the seasons in foreign countries to release collections?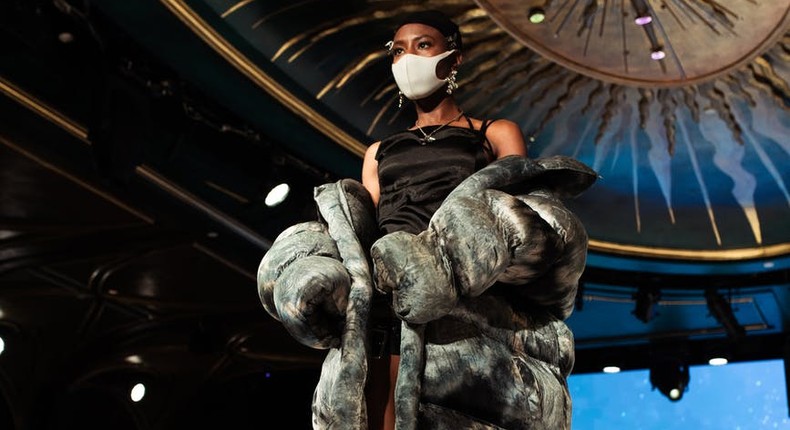 Almost every country has fashion week or collection based on their seasons.
European and North American countries have Summer, Autumn/Fall, Winter and Spring. Designers in these countries, release collections based on the season.
So you hear things like Fall Collection or Summer Collection etc. The interesting thing in Nigeria is some Nigerian-owned fashion brands use this same language to differentiate seasons and release collections.
European and North American designers make clothes specific for those seasons which makes one wonder, what winter fashion will be like in Nigeria, where there is no winter.
Perhaps this dichotomy of seasons if anything, shows that Nigerian fashion designers do not make weather-specific clothing or clothes for Nigerians.
Also, this is a relic of colonialism. If not, how else would we explain those who have to wear suits every day in the steamy hot sun while jumping from one bus or Keke to another?
Can we say we have a fashion for harmattan, just like the Europeans have winter fashion? No, we do not. We simply throw on sweaters during harmattan and get on our way.
Fashion ought to be functional and not just a blanket of outfits people wear come rain or sunshine.
Some designers like Babatunde Oyeyemi of Maxivive release harmattan/rainy season collection and this is applaudable.
Nigeria has two seasons, a rainy and a dry season. These two seasons might be limiting for many designers who would want to release four or more collections in a year.
Secondly, they might be doing this for a wider and global audience and not just for Nigerians.
At the risk of conflating issues, Nigerians should wear clothes suitable for their weather and most European attires are not.
Does this mean we should wear kaftan to our offices? Not necessarily but, a cotton shirt and chinos without a tie is way better in a hot climate than a suit.
Secondly, Nigerian designers are not weather-specific in Nigeria but rather release collections based on other countries seasons, even though they might have their reasons, it is strange.
JOIN OUR PULSE COMMUNITY!
Recommended articles
Winter is Coming: Surviving Harmattan 101
5 weird food combinations every Nigerian should try
Lies they told us about adulthood while growing up
Food recipes you should try out this festive period
6 common things men do when they love you
7 reasons why you're still single
Can dating a divorced man work?
Who died and made you 'God'?
Natural Hair Girl: Natural hairstyles to make in under an hour