Ghana based womenswear label rebrands to Nadrey Laurent {Exclusive}
Ghana based womenswear brand Totally Ethnik rebrands to Nadrey Laurent, launches beautiful debut collection under new name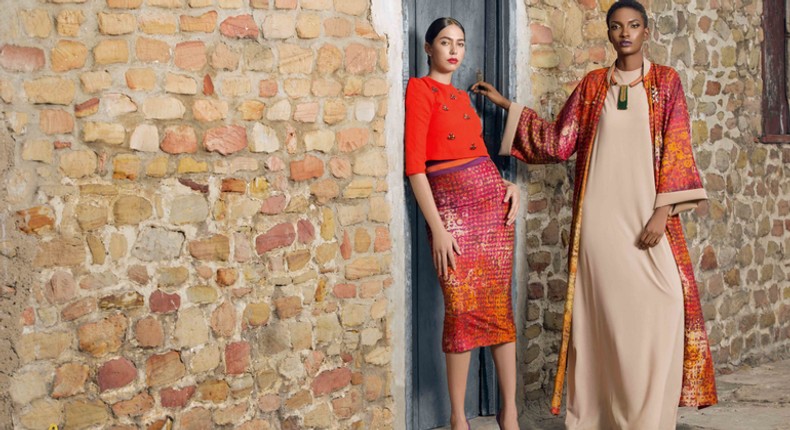 Ghana based womenswear brand
The Accra, Ghana based Ivorian fashion label launched officially in 2013 kicked off the rebrand with a vibrant debut SS'17 collection tagged 'Colors of Earth' telling the brand's "story of evolution".
Inspired to give a stronger identity and a deeper meaning to the successful brand, the brand's creative director and CEO Marie Kipre chose a more personal meaning for the brand's new identity.
She told Pulse; "Nadrey in Bété (a language in Cote D'Ivoire) my dialect means My heart, My love while Laurent is my Father, My Strength and My Pride. Bold, serene and always elegant, my father, "Nadrey Laurent" has become my inspiration".
"Nadrey Laurent is a story of evolution, our inspiration for a new fashion brand, a more personal meaning and a stronger identity. On this new journey, we are propelled to dream bigger, push further, achieve greater. Nadrey Laurent is an invitation to an effortlessly chic yet undeniably refined lifestyle".
The debut 'Colors of Earth' collection for Nadrey Laurent features an electrifying pop of colour and the expert lavish tailoring the brand is synonymous with.
The collection takes on earthy tones like mustard, orange, brown and desert sand in African fabrics including batik and 'faso dan fani' with rich lace, crepe, satin and knit fabrics amongst others.
"Colors of the Earth" collection revolutionizes Nadrey Laurent's mission to create apparels with appealing inspiration that convey Elegance, Luxury and Essence" the creative director Marie Kipre shares about the collection.
"This collection initiates the new journey by showcasing our potential to embrace a more unique personality.  It shows the warmth and beauty of our persona through colorful prints, orchid appliqués, sequins and other embellishments" she says as she breaks down the collection for Pulse.
See the looks off the debut collection below.
Models - Naadei, Kenza & Nii Otoo
Accessories- Odara, Muggs Jewellery
Director- Mareep Production
Visit www.nadreylaurent.com
JOIN OUR PULSE COMMUNITY!
Recommended articles
Where does Lagos rank on list of most livable cities in the world?
Signs of depression you should never ignore
5 ways to make your girlfriend miss you like crazy
Why I'm no longer talking to slim people about body positivity
5 ways to know if someone really loves you
The best 5 kinds of food to break your fast with
Soursop leaves supply health benefits you probably never thought of
How to prepare the perfect Semovita without lumps
5 reasons why some women have facial and body hair