Harnessing creative opportunity within Abuja, appreciating (Nigerians') interconnectedness
Root n' Raw, organizers of the first and pilot edition of a 2-day experience, Tamerri, is scheduled to hold on the 22 to 23 April, 2016.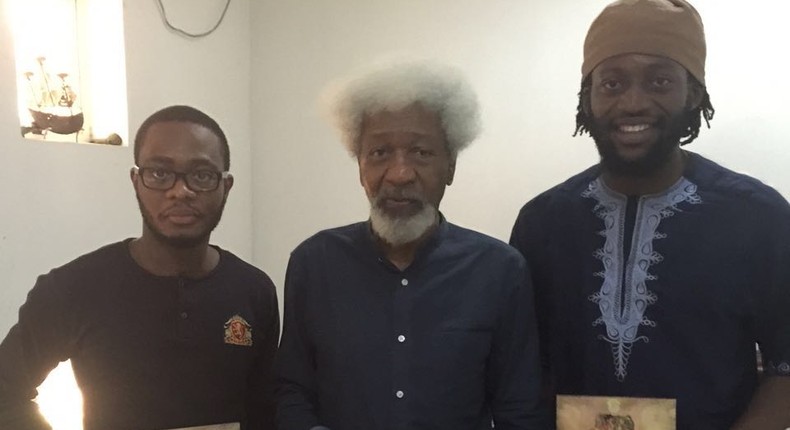 The major theme of the pilot edition of Tamerri is 'appreciating interconnectedness', featuring various cultures of our nation Nigeria, there will be dances and masquerade exhibitions aimed at promoting the spirit of tolerance and respect for cultures. We believe that respect for one another's background breeds unity.
To spread the ideals that inform Tamerri, the aim is to work with schools, to encourage younger artists to see value in/through art, artistry and culture. To this end we plan to seek the involvement of different educational institutions.
The FCT's seeming lack of an arts scene/cultural identity is something that needs to be addressed, being such a crucial world capital, its resident creatives should face less of astruggle to earn a living. Tamerri aims to provide exposure and (economic) relevance/benefits for Abuja artist(e)s. Interaction of Lagosian and Abuja artists also creates room to exchange skills, information and perspectives that can help Abuja's nascent art scene thrive and grow.
The event will include Alternative Music Festival, Poetry Night, Film screenings, Fashion Exhibition (to promote local designers), School Art projects, and A Human Library,Workshops range from calming and uplifting meditation, yoga and Taekwondo and many more. Further, spaces are available for patrons and exhibitors who want to partner.
The potential impact of Tamerri (economically and ideologically) is promising join this movement as we all embark on this journey to create.
JOIN OUR PULSE COMMUNITY!
Recommended articles
Where Next: Glenfiddich introduces M.I The Guy, Nancy Isime & Mr Eazi
This week's best celebrity pictures on Instagram
Experience VIP activities by Veuve Clicquot at the 2023 NPA Lagos International Polo Tournament
Nigerian Culture: Baby upper teeth first myths you should know
Style Alert: Many celebs are rocking the rich aunty aesthetic
Here are ways to naturally enlarge the male organ
Most common HIV symptoms in men
6 things you need to know about sugar daddy relationships
Here are 4 types of single ladies that men avoid