What to look for when shopping for weight management supplements
#FeaturebyNorcalMarketing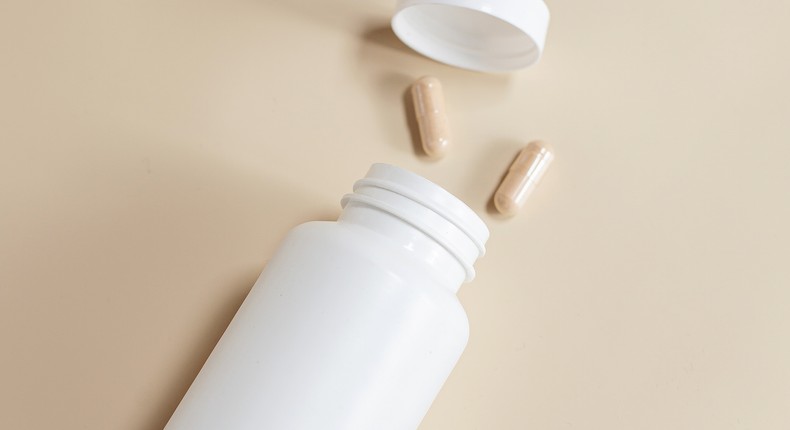 When it comes to weight management supplements, there are many products out there that can help you reach your goals.
Alternatives for Adipex diet pills such as PrimeShred and LeanBean are some of the top-rated over-the-counter weight management supplements available today.
However, with so many different brands and options available, it cannot be easy to know which one is right for you. To make sure you get the most out of your purchase, here are some key factors to consider when shopping for weight management supplements:
The ingredients included in the supplement
The most important thing to look at when shopping for weight management supplements is the ingredients list. Make sure you understand what each ingredient does and how it may affect your body before deciding on a product. The components included in the supplement often vary depending on the specific product. Generally, supplements contain vitamins, minerals, herbs and other natural substances that are beneficial for health. Common ingredients include Vitamin A, Vitamin C, Vitamin D3, Calcium Carbonate, Magnesium Oxide, Zinc Gluconate, Iron Fumarate, Selenium Yeast Extracts and many more. Additionally, some supplements may also contain probiotics or enzymes to aid digestion. It is important to read the label of any supplement you purchase to ensure it includes all of the necessary ingredients for your needs.
The potential side-effects
There are potential side effects associated with taking weight management supplements. These can include nausea, headaches, dizziness, increased heart rate and blood pressure, and digestive issues. It is important to check for these potential side effects before settling on which weight management supplement to buy. Some of the supplements might not react well with your body type, hence the importance of checking out the side effects beforehand. Be sure to read the label carefully and follow all instructions provided by the manufacturer.
The cost of purchasing the product
Different supplements are valued differently. Some are expensive, while others are affordable. In most cases, the price does not reflect the effectiveness of the pill. But, when deciding which weight management supplement is right for you, it is advisable to consider the cost. While some products may be more expensive than others, if they contain quality ingredients or have been clinically proven effective, they may be worth spending extra money on to achieve faster or more effective results than other options available today. However, if they are expensive yet their effectiveness has not been clinically proven, then the extra cost you end up spending on purchasing them is not worth it.
Special instructions for taking the supplement
For optimal results, weight loss pills are best taken per the manufacturer's directions. Therefore, before ingesting any dietary supplement, you must read and adhere to all label instructions. It is recommended that you take supplements at the same time of day as a meal so that your body can absorb them better. Additionally, the efficacy of several supplements is enhanced if they are taken at particular times of the day. For example, you should take a weight management supplement before a strenuous exercise if it speeds up your metabolism, boosts norepinephrine's fat-burning efficiency and decreases fat storage. Moreover, remember to ask your doctor or pharmacist about the proper dosage and timing of any supplement you're considering taking.
How long will it take to see results
Researching how long it is expected to take before you see benefits is crucial before purchasing a weight loss pill. Results from using a weight-management supplement may take anywhere from a few weeks to several months, depending on the supplement and the person taking it. Within two weeks of using the supplement, you should begin to see a difference. However, you should take the supplement for at least three months to allow your body time to adapt and start noticing more noticeable effects. Remember that supplements are not meant to replace a balanced diet and regular physical activity but rather to complement them as part of your overall strategy for weight control.
Reviews written by other customers are invaluable when trying to make a decision on which weight management supplement would work best for you. You may learn more about the product's efficacy and its adverse effects by reading testimonials from other customers. Finally, if you have any questions or concerns about using a certain weight management supplement, you should see your doctor or healthcare provider. They will be able to provide you with advice that is specific to your situation because certain supplements might have negative interactions with prescription drugs. Your doctor may also evaluate your present health situation and suggest solutions. They may also suggest changes to your food or way of life that, in combination with the supplements, will help you achieve your objectives.
In conclusion, when looking for weight management supplements, it is important to seek out those made from all-natural ingredients, research how effective each supplement is and talk to a doctor or nutritionist about any concerns you may have about possible side effects or interactions. Also, make sure you're receiving the right balance of nutrients and the right amount by reading labels carefully.
JOIN OUR PULSE COMMUNITY!
Recommended articles
This week's best celebrity pictures on Instagram
For women: 4 foreplay tips to drive men wild
5 people share awful and sometimes funny things their bosses have said to them
Ramadan: Six facts about the holy month for non-muslims
These are 5 top signs of fake love in a relationship
5 interesting health benefits of Agbalumo (African star apple)
The best 5 cities in Nigeria
The oldest woman ever to be on a Vogue magazine cover is a Filipino tattoo artist
Why your body suffers when you don't have regular s*x
6 reasons your nipples hurt
5 celebs with face cards that never declines and their makeup techniques
Chicken vs Turkey: Here are 3 nutritional differences
Manchester United identify Portuguese goal-machine Goncalo Ramosas Osimhen alternative
Giannis Antetokounmpo outshines Jordan Nwora as Bucks set record against Pacers
NPFL Review: Rangers continue to flirt with relegation, 3SC vs Plateau produce another classic
Arsenal reach first Champions League semi-final in 9 years with victory over Bayern