Pregnancy Food: Is garlic safe to eat during pregnancy?
While some foods may be good to eat generally, they may not be good for a pregnant woman for some reason or the other. Garlic is often referred to as a super spice, let's see what effect garlic has on pregnancy.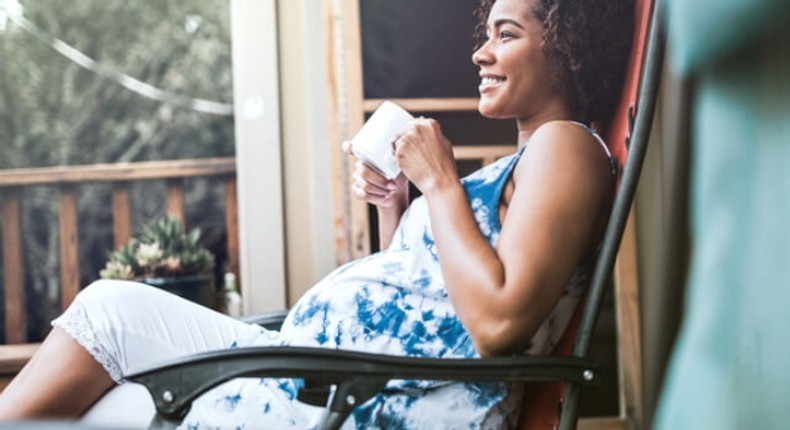 Is Garlic Safe for you and your baby during pregnancy?
For thousands of years, garlic has been known throughout the world for its many health benefits. It has a high concentration of organosulfur, a compound that is responsible for its flavour and aroma, as well as its potential health benefits. Those health benefits happen to extend to women who are pregnant, but the question remains whether it is completely safe. The answer to that question is not very clear for pregnant women.
Over the years, no studies have found the consumption of garlic completely unsafe for pregnant women, neither have any studies found it completely safe. Though some experts allow pregnant women to take garlic, but only during early pregnancy. This is because at such a time they can enjoy some health benefits of garlic since the pregnancy is still early and there's no risk to the baby. Even then, these women have to take it in small amounts. Then in their second and third trimester, they are discouraged from taking garlic because of some potential side effects. At this stage, the side effects of garlic include lower blood pressure and thinning of the blood. Overall, if you are interested in taking garlic during your pregnancy, talk to your doctor. He or she will advise you on whether to eat garlic or not, but if you have to he or she will recommend a safe dose.
Benefits of eating garlic when you are pregnant
Below are some of the health benefits of garlic during pregnancy.
Reduces the risk of high blood pressure
Garlic is famous for the treatment and prevention of heart problems. Pregnant women can also benefit from this since high blood pressure is a common problem during pregnancy. High blood pressure is one condition that affects nearly one in ten pregnant women. Essentially, garlic reduces the risk of a pregnant woman having high blood pressure.
Pulse Nigeria
Low birth weight is one of the complications of pregnancy and garlic can help deal with this. According to some studies, garlic boosts the birth weight of babies who stand the risk of being born with low birth weight. While reducing the chances of birth complications, garlic supplements enhance growth in the cells of your placenta.
Garlic is a rich source of allicin, which is effective in helping lower your cholesterol levels while keeping them regulated. Generally, garlic in its chopped form lowers the risks of any other complications that might arise as a result of heart problems.
Certain kinds of cancer can be prevented by eating garlic, especially colon cancer, though you'll have to eat garlic regularly, which may not be good for women who are pregnant. A study carried out in China supports the role of garlic in the prevention of cancer. According to the US National Cancer Institute (NCI), eating garlic with onions reduces the risk of stomach cancer.
Fights flu, cold, and infections
When a woman is pregnant, she must stay healthy to prevent having to take medication. This is because certain medications aren't good for her body and baby. Eating garlic helps fight flu, cold and other infections by keeping the immune system as healthy as possible.
During pregnancy there's a lot of changes to a woman's skin and garlic can help prevent this. Garlic has properties that are important in the prevention of skin infections.
Potential side effects of eating garlic during pregnancy
Pulse Nigeria
For all its health benefits, garlic can sometimes have side effects, even for pregnant women. The following are some side effects of eating garlic during pregnancy.
Garlic can cause excessive bleeding during a surgical procedure because of its ability to thin your blood.
Excessive consumption of garlic can cause the blood pressure to drop to a very low level. This is good for pregnant women with high blood pressure, but only when the blood pressure doesn't drop too low. If this happens, the woman may go into shock and faint.
Garlic may reduce your ability to absorb iodine, which can lead to a condition in which the thyroid gland doesn't produce enough hormones.
Garlic can react negatively with certain kinds of medication to lower your blood sugar levels.
Before taking garlic, whether raw or as a supplement, consult your doctor first. Garlic may not be harmful to pregnant women when taken in small amounts, but that shouldn't stop you from talking to your doctor about it. He or she will recommend a dose that is safe for you and your unborn child.
JOIN OUR PULSE COMMUNITY!
Recommended articles
Top 5 most stylish Nigerian women who host podcasts
How's the air quality in African cities? Plus, 5 cities in the world with the worst air quality
Unveiling Glamcityz: Nigeria's fashion destination redefining style with authentic flair
The smelly side of using a public gym - and what to do about it
What you should know about the Museum of failure
Masturbation may increase a male primate's chances of impregnating a female - Study
5 ways to protect your hair from heat damage
7 herbs that reduce stress and anxiety
Burna Boy wears gender-neutral outfit, twins with Tracee Ellis Ross at his record-breaking concert
The Biggest Football Event of the Year: Heineken's epic UCL final lands in Lagos
The best meals to eat at every age
5 famous paintings that have hidden meanings
'There are people in Barcelona who don't want me to return' — Messi
EXCLUSIVE: 'It is only Paul Onuachu' — Frank Onyeka reveals his Super Eagles friend
Explained: How much will Lionel Messi earn at Inter Miami in USA?
Ese Brume soars to her best mark this season at ORLEN's Cup
Romelu Lukaku gives advice on how to stop racism in football
Victor Osimhen's unprecedented Capocannoniere
Chukwueze beats two Morocco stars and Ghanaian striker to LaLiga award