Here are 5 foods men must eat in order to last longer in bed
Having a healthy sex drive is linked to feeling physically and emotionally healthy.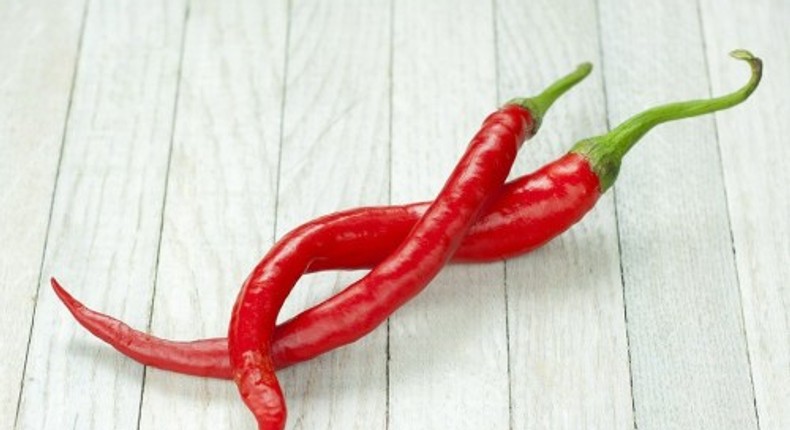 So it's no surprise that food can play an important role in helping you get your bed game up.
If you've hit a slump in the bedroom, it may be time to take a closer look at your diet. These five types of food are packed with nutrients that can boost your libido and even improve your overall health, too. Who doesn't want to feel fantastic?!
For the most part, the natural foods that help you last longer in bed are mostly fruits and vegetables but you will have to make sure you pack your diet full of whole foods too. It all starts and ends with nutrition and a varied diet is key to a healthy body and mind.
These are the 5 foods to eat if you want to last longer in bed!
1. Red Grape
Red grape is known as nature's Viagra because it contains boron, which helps in the production of estrogen and testosterone. An increase in the production of these two hormones means you get into the mood for sex without effort. If you have an appointment for the bedroom at night, start eating your red grapes in the morning and check out the amazing effects by nightfall.
Be prepared. An alternative is drinking red wine (preferably non-alcoholic), red grape juice or any wine that is majorly made of red grape.
2. Banana
Banana is a great longevity booster for men. If you want super-firm erections, bananas are the way to go. Eating lots of bananas will ensure that when you need an erection, it will be a strong one.
3. Spicy foods
Spicy foods can improve the sex drive of both men and women because they dilate blood vessels and increase blood flow. You can also increase the production of testosterone and improve sex drive with spicy food. Spicy foods are known as vasodilators because they can relax your body, reduce blood pressure, etc.
4. Avocados
Avocados give you energy for anything including sex. This wonder fruit is rich in folic acid which helps to dilate blood vessels to allow easy flow of blood all over the body (and to the penis when you need it).
5. Meat
Include a variety of meats in your diet to improve your sex life. Beef, chicken, and pork contain carnitine, L-arginine, and zinc. Carnitine and L-arginine are amino acids that improve blood flow. Uninterrupted blood flow is crucial to sexual response in both men and women.
Serve up some animal-based protein (in moderation, to avoid increasing risk of heart disease) to help keep all systems running smoothly in the bedroom. Vegetarians can opt for whole grains, nuts, and dairy products.
JOIN OUR PULSE COMMUNITY!
Recommended articles
5 common mistakes Lagosians make during Detty December
How to survive Detty December in Lagos
4 reasons locked hair grows longer and stronger than normal hair
Sleep Apnea: 10 reasons you suddenly wake up unable to breathe
If you want the relationship to work don't tell your partner these 4 things
5 signs you are in a healthy relationship and you might have found the one
Men, here are 5 places you shouldn't touch a woman during sex
4 African countries are responsible for 70% of the chocolate in the world
Hungarian Recipe: How the famous Jókai bean soup is made
7 reasons women don't get wet even when aroused
Lagos welcomes the Latest Beach & Lake Resort - YOLO Island
4 reasons your hair isn't growing
Shelly-Ann Fraser-Pryce: Track legend signs mouthwatering deal with luxurious wristwatch brand
Sha'Carri Richardson: World's fastest woman reportedly bags $20,000,000 endorsement deal
She needs a break - Super Falcons coach explains Ashleigh Plumptre's absence from team
Sergio Ramos makes Champions League history 31 years after Daniel Amokachi
Thiago Silva recalls TB fright ahead of Chelsea debut