Best hair dyes that prevent breakage
Dyeing your hair in different colours is trendy right now but always use the best dyes.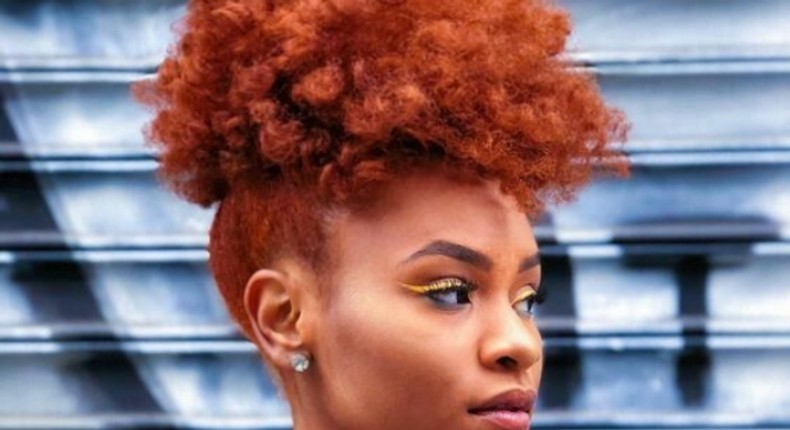 Nowadays, many people are embracing hair dyes because it adds sparkle to your look.
There are a variety of colours you can choose from, red, orange, green, blue, or blonde, but when it comes to selecting dyes, a good one makes all the difference if you do not want to lose all your hair.
A bad hair dye has adverse effects, for example, the peroxide in hair dyes can cause hair to break, fall out or look dry.
Hair dyes also contain an allergen called paraphenylenediamine. Paraphenylenediamine will cause serious side effects for those with eczema or dermatitis.
Hair dyes aren't good for pregnant women and should be avoided.
So here are some hair dyes you can buy;
1. Creme of Nature exotic shine color
Creme of Nature Exotic Shine Color deeply conditions your hair, it has Argan oil and strengthening Micro-Sphere technology. Argan oil is known as liquid gold for hair because it deeply conditions and causes hair to shine. It also strengthens hair and is long-lasting.
2. Shea moisture ammonia-free hair color system
This is one of the best hair colours for your hair. It contains soy protein, organic glycerin, flaxseed oil, organic shea butter and other ingredients which gives her the required amount of shine, hydration and moisture.
3. Dark and Lovely ultra vibrant go intense hair dye
Dark and Lovely ultra vibrant go intense hair dye hydrates and moisturises your hair because of its olive oil.
4. Clairol professional texture and tones permanent hair color
Pulse Nigeria
Clairol is ammonia-free, contains protein, jojoba and other ingredients that provide moisture and condition your hair.
JOIN OUR PULSE COMMUNITY!
Recommended articles
5 common types of skin diseases
5 surprising facts about obesity
5 foods that can help boost your mood
Back pain: Prevention and treatment
7 ways celebrities can make fashion statements without eccentric outfits
CHI Limited set to hold 2nd annual Hollandia Dairy Day Celebration
5 things to know about law that says men must marry 2 or more wives
Here are 5 things no one tells you about sleeping with your bestie
All friends of Enioluwa are friends of Crocs