Perfect way to tame brows with Zaron Cosmetics' Eye Brow Definer
Pulse X Zaron Cosmetics' Beauty Tip Of The Day shares the perfect way to define brows in simple easy steps...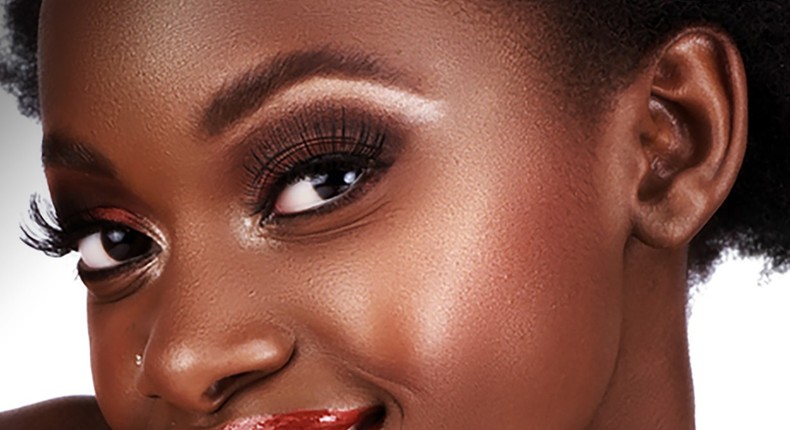 Eyebrows frame the face perfectly and
The makeup artiste chose the New Eye Brow Definer and Zaron Mini Brush Set from Zaron Cosmetics for the tutorial done in easy steps.
Starting off by showing the angle brush and spoolie, she:
1. Starts by brushing the eyebrows into place using the spoolie
2. Using the angled brush (using the gel formula) she fills in the brows where there are sparse hair for a natural look.
3. She brushes the hair into the product for a seamless look (keeping the brows within frame)
4. She applies the highlight under the brow line to neaten, define and highlight the brows
(you can skip highlighting the top brow for a more natural look but if going for a more defined look, highlight the top of the brow -using one in your skintone- as well to neaten and define).
1. Zaron Cosmetics' New Eye Brow Definer: an easy to use eyebrow kit which is perfect for creating fuller, more defined and long lasting eyebrows with gel and powder formulas that can be used alone or together. This products comes with two double-sided brushes for easy application.
2. The Zaron Mini Brush Set: perfect for makeup on the go! Get professional-looking makeup with these amazing brushes. This personal set holds 8 brushes: Powder Brush, Blush Brush, Foundation Brush, Eyeshadow Brush, Contour Brush, Lip Brush, Angle Brush, Mascara wand/Spoolie.
JOIN OUR PULSE COMMUNITY!
Recommended articles
Let's take a minute to appreciate Bella Okagbue's finale outfit
Decagon celebrates 500+ graduates securing full-time developer roles globally
Here's why sleeping with your phone in bed can affect your health
Your marriage may be happier if you marry as a virgin, experts say
How UNWIND is financially empowering spa therapists
7 unusual driving laws from around the world
Balenciaga has taken creativity too far with its muddy fashion show in Paris
3 similarities between Igbo and Yoruba
Ladies! Here's one major reason guys suddenly stop showing interest in you after some time
Get our Top Stories delivered to your inbox