Man bags life sentence after hacking wife, hiding remains in fridge
A 38-year-old Indian man has been sentenced to life imprisonment for hacking his wife to death.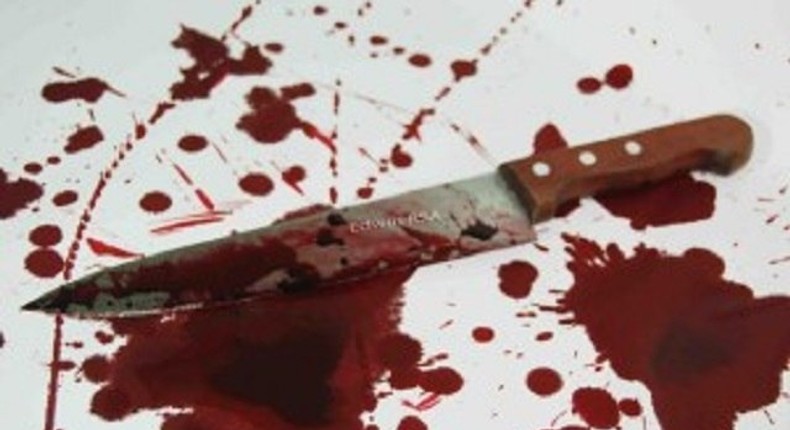 An Indian man has been sentenced to life in prison after
Girish Pote, 38, was sentenced on Thursday, January 5, 2017, after he was found guilty of killing his 33-year-old French wife, Madhuwanti Pathak on December 3, 2013, for wanting to leave India to return to her home country, France.
According to the police, Pote brutally murdered his wife in the flat they shared in Bhayandar, a northern suburb of India's commercial capital, Mumbai, The police officer who led the investigation, Dinkar Murlidhar Pingle, told AFP, "The accused has been sentenced to life imprisonment for murdering his wife."
The court heard that Pote chopped up her body with knives he bought from a nearby mall and hid her remains in a refrigerator in their flat so the CCTV cameras installed in the building's lobby and lift would not pick up his activities.
The grisly crime was uncovered after Pote confessed his actions to a cousin who in turn informed the police.
Prosecutor Bhuleshwar Hinge told the court during the trial,
"Madhuwanti wanted to go back to France after selling the property in Mumbai."
During the investigation, Pote reportedly revealed that his wife had disliked India and wanted to take the money and return to France.
Hinge continues, "But he had opposed the idea, leading to frequent fights between them."
The Press Trust of India news agency reports that the couple had gotten married in June 2011 and had a child who was two-years-old at the time of the murder.
The flat the couple had lived in reportedly belong to Pathak's mother, who is a French musician.
Although prosecutors had sought the death penalty for Pote, the judge at Thane district court, in the north of Mumbai, ruled that Pote would remain in prison until his "biological end".
JOIN OUR PULSE COMMUNITY!
Recommended articles
Twerking Wendy Shay threatens to snatch someone's man with her slim waist in 'wild' video
4 side effects of being a virgin for too long, according to research
Doctor and nurse suspended for having sex, moaning and disturbing patients who're in pain
Police save little boy who hid inside aeroplane's engine to travel abroad (video)
For men: 5 foods that can help you stay erect and sustain stronger erection
Women, this is why you should learn to initiate sex more in your relationship
6 symptoms of stomach ulcer
Ayisha Modi goes naked on IG as she flaunts her newly 'acquired' body (VIDEO)
You should not do any of these while visiting the Oba's palace in Benin