New all-in-1 DroiPad Tablet PC set to change the status quo
The new DroiPad 10 Pro II became the first device to debut the Upgraded version of the Remix OS in Africa.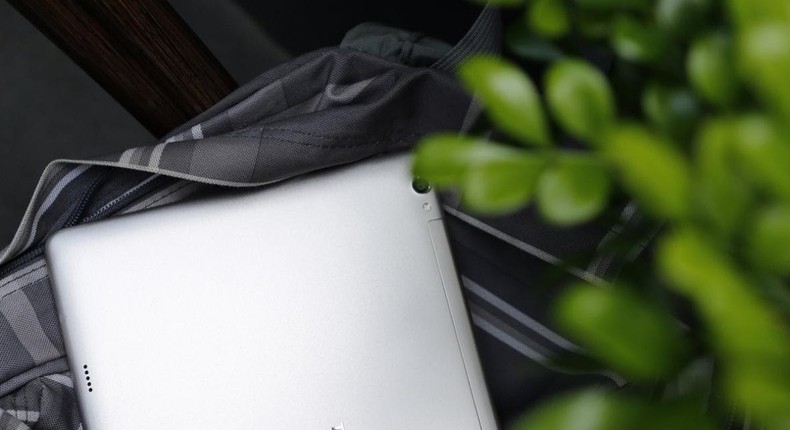 In a continuous quest to rule the African mobile market sphere,
The tablet fuses the computing ability of a PC with the freedom of the Android ecosystem to give end users an All-in-One PC and mobile experience.
Seamless multi-tasking with Remix OS 2.0
The Remix OS 2.O combines the productive features found in a PC; Windows for instance, with the mobility of the Android OS, thereby, furnishing its user with a fusion of mobility and productivity features all in one device.
This unique operating system enable users enjoy features which would ordinarily be found only in personal computers – a 'start button' called the app drawer, task-bar, easy multitasking between multiple resizable tabs or "windows", sidebar notification, drag and drop files, and the conventional keyboard short cuts many PC users have become familiar with.
This is basically and brilliantly making PCs more mobile.
The new DroiPad 10 Pro II  which was launched in September 2016, became the first device to debut the Upgraded version of the Remix OS in Africa.
The 2-in-1 body device is built for speed with a 1.3GHz quad-core processor and flaunts a vibrant 10.1'' IPS touchscreen with full lamination that delivers stunning colour consistency, plus an inbuilt 32GB storage capacity to hold your multimedia content and a 2GB RAM that enables faster responses while multitasking.
More than enough juice power
Aside the Remix OS upgrade, the next amazing specs is the monster battery.
The DroiPad 10 Pro II comes with a powerful 7000mAh battery capacity that can enable users enjoy productivity and video playback of up-to 11 hours in a single charge.
The freedom of a 2-in-1 Tablet PC
Another feature that makes the DroiPad 10 Pro II attractive is its beautiful detachable keyboard.
This wirelessly connected accessory is essentially what converts the DroiPad 10 Pro II into a mini PC.
For lovers of physical keyboards, this is the real deal, as typing is pretty easy without hassles.
The shortcuts found in our regular PCs work perfectly on this device, thanks to this detachable keyboard.
What's more, the device is Dual SIM, 4G-LTE network compatible and can equally make the conventional voice calls, something quite hard to find in high end tablets that normally offer data only devices via Wi-Fi or a data enabled SIM slot without being able to make voice calls.
The specs of the DroiPad 10 Pro II may not be out of the world for heavy PC users, but the freedom and mobility options this offers are features that make it a first choice for every class of mobile PC lovers, more so for upwardly mobile people.
And if the price is right, a department TECNO sure knows how to effectively deal with.
The DroiPad 10 Pro II is sure to hold sway within the Tablet and 2-in-1 PC market. Get yours at any of our outlets and stores.
This is a feature by TECNO.
JOIN OUR PULSE COMMUNITY!
Recommended articles
Africa's richest woman Isabel Dos Santos finds herself deep in another financial scandal
BREAKING: No more fuel subsidy - President Tinubu
Buhari confers national honours on Emefiele, Remi Tinubu, Terry Waya, others
Top 5 Nigerian chefs with the best Instagram content
FULL TEXT: Inaugural speech of President Bola Ahmed Tinubu
Net worths of Africa's richest people in the top 500
Top 10 richest mineral-producing countries in Africa
Veteran Nollywood actor Adewale Adeyemo is dead
Top 10 African cities where it is most expensive to get food