Woman with 2 husbands forced to choose one
A Zimbabwe woman who married two friends have been forced by her village to choose one.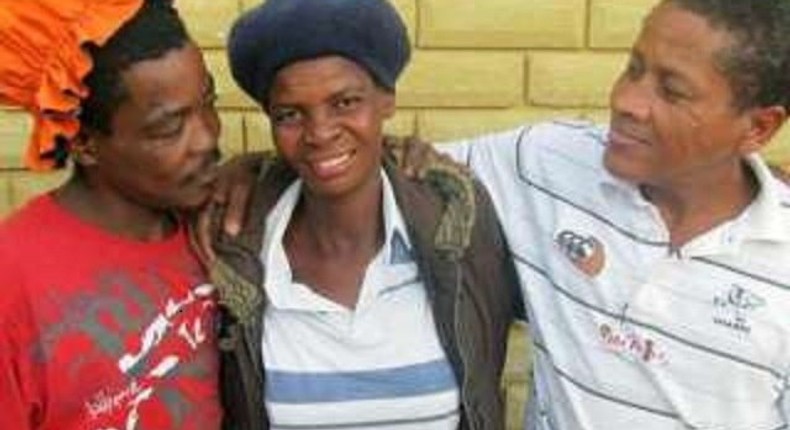 A Zimbabwe woman from the Gokwe region, has been forced to make a choice and pick one of her
The woman, Dorothy Ncube, according to the report, has been cohabiting with the two men, Hebert Mapinde and Prophet Thubayo Ncube, who were one time best friends before she made incursions into their hearts, and now, she has been made to choose one of them.
But the woman in the middle of the storm says she loves both men equally and would not want to drop any of them but culturally, one has to be dropped.
In the first place, Dorothy was legally married to Mapinde and while the other man, Ncube was the lobola negotiator before the marriage before they began an affair.
A source from Dorothy's family said the issue of a second husband being a reality began when Dorothy was caught cheating on her husband with his best friend.
"People were shocked when it was discovered that Dorothy was cheating on her husband with one of her lobola negotiators," the family source said.
For that reason, Ncube was summoned by her village head, Chief Njelele for bedding his friend's wife and had to pay a fine of a cow.
That did not stop him however as it gave him more verve and passion for Dorothy and the two got on like a house on fire.
Enjoying the best of both worlds, Dorothy went about her business without fear and even had a duty roaster for the two.
"Ncube was fined by the Chief, but they didn't stop their relationship. It resulted in Dorothy moving from her homestead to stay with Ncube," the source continued.
Sources say had Mapinde showed seriousness or maintained a grip, the two lovers would have probably stopped but instead of defending his territory, Mapinde had many out-of-village trips, at times staying for days away and this kind of strengthened the love between his wife and his friend.
"That is when it became official that Dorothy had two husbands with a roaster of moving from Prophet Ncube's homestead to Mapinde's place.
When it got to that level, the two men came together and discussed their 'wife'. A deadlock was reached and they then approached the traditional court to decide a way forward," another family member said.
"The two men reported the matter to Chief Njelele asking him to make the woman choose one husband and dump the other," said the source.
A date is yet to be set where Dorothy will be forced to choose the man she wants to be with for the rest of her life.
"Traditionally it is not acceptable for a woman to have two husbands and therefore Dorothy will have to choose one," said Chief Njelele.
JOIN OUR PULSE COMMUNITY!
Recommended articles
Everything he said to Bella, he's also said to me- Sheggz' ex confirms"abuse" claims
Ex-Super Eagles and Barcelona star Amuneke makes Iheanacho his first signing in Zambia
5 s*x positions guaranteed to make a woman orgasm
Korra Obidi reveals she lost a pregnancy before second child
Chelsea owner Todd Boehly edging closer to buying second football club
'Anikulapo' is Kunle Afolayan's peace offering [Pulse Movie Review]
ASUU Strike: FG orders Vice Chancellors to reopen universities
BBNaija 7: Now that I'm out I will... - Allysyn shares plans for romance with Hermes
Apple Music releases top Nigerian artists & songs on the platform in celebration of Nigerian Independence