CNN features hyper-realistic Nigerian artist a day after going viral
Following our reports on the artist whose paintings are better likened to photographs, Olumide has blown to much needed lime light.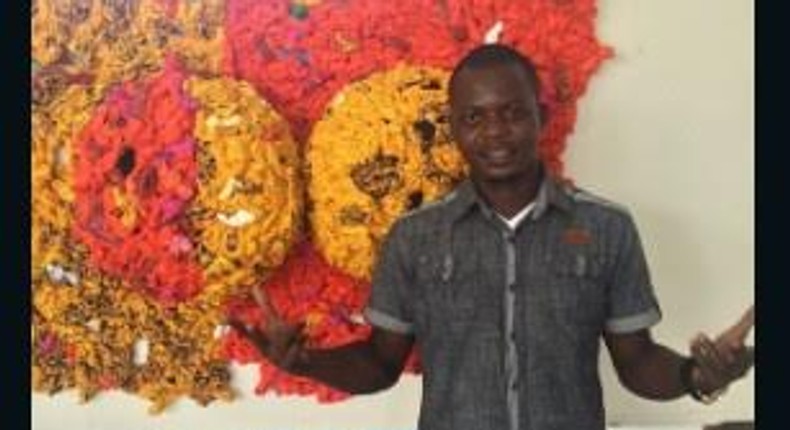 Just one day after his work went viral, Lagos born, Nigerian hyperrealism artist,
The piece reveals that Olumide had gotten interested in art at age 4, and began to create professional art in 2005.
The 35-year-old reportedly majored in Fine Art at the Yaba College of Technology, Lagos, going on to graduate with a distinction.
Olumide has now amassed 18.7k followers and counting on his Instagram account with his work gaining popularity online since the paintings first surfaced on Twitter on March 8, 2016.
As anyone who has seen his work will come to realise, Olumide seems fixated on a recurrent water theme, which he explains to CNN by means of a popular Yoruba adage, "water has no enemy".
CNN reports that the use of water gives a translucent effect which Olumide reveals, is "why it's difficult for many people to do."
Olumide who reportedly draws inspiration from his immediate surroundings, reveals that he is creating pieces that "reflect the lives of those around him".
Creating his work takes about 2-3 weeks for individual pieces which Olumide says is a "gradual process".
"And depending on the intricacy I want to achieve, it can take a couple of months."
Olumide tells CNN that he pushes himself to create art his community is yet to see, and that, he finds challenging.
JOIN OUR PULSE COMMUNITY!
Recommended articles
Top 5 economies in Sub-Saharan Africa to watch out for in 2023, according to IMF
Nigeria, Cameroon and Zimbabwe lead the pack of African students studying overseas
Top 10 African countries with the highest GDP projections for 2023
Tanzania joins the list of African countries to sign an oil deal in the new year
Singer Ric Hassani opens up on relationship with Waje
Shocking IMF report reveals Angola and Ethiopia to surpass Kenya as top economies in Sub-Saharan Africa
20 businesses you can start with 20k according to Lagos entrepreneur
Polytechnic management investigates female student who gloated on TikTok
4 foods that cause erectile dysfunction in men