'I caught my wife with her best friend on bed'
A Pulse reader wants to know whether to divorce or forgive his wife after he caught her with her best friend having gay sex.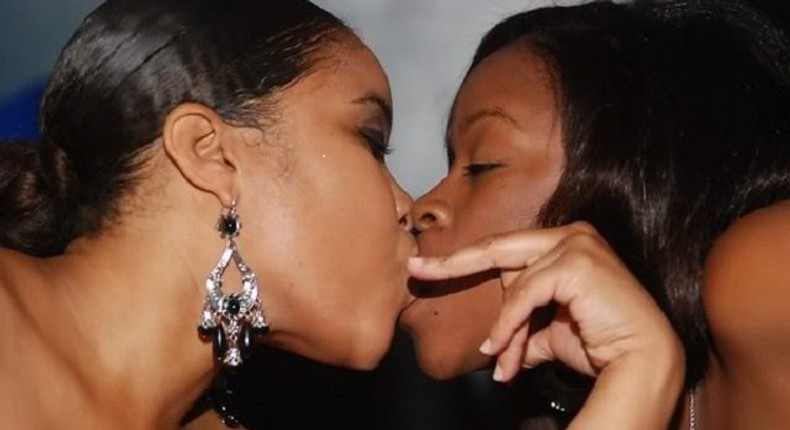 My name is I have been married or three years but little did I know that my wife is not the angel she seemed at first and this is giving me serious cause for concern.
Right from when we were dating, my wife,, had not been crazy about sex and it caused a strain in our relationship, so much that most times, I had to practically force her to have sex.
The matter became worse when we got married and though she proved to be a very dutiful wife, sex became almost non-existent. We could go one full month without sex and anytime she agrees to it, it would be a big chore as she would just lie like a log of wood.
It got to a point I even had to report her to her mother but there was no change. Little did I know that Rose was into a with her best friend,
Anita and Rose were like Siamese twins when we were dating and she was her maid of honour during our wedding and after that, their relationship continued to the extent that Anita was practically living in our house and anytime she was around, I could see the animation and excitement in my wife.
They went everywhere together, had their baths at the same time and would gist in the guest house deep into the night. I never suspected anything till three weeks ago when I came back from the office earlier than usual and heard noises coming from the guest room.
Initially, I thought Anita had brought her boyfriend to my house and made a mental note to tell my wife I would nit condone that.
But as I made to pass the guest room, I heard two female voices and out of curiosity, I tried the door and it opened and lo and behold, there was my wife and Anita stark naked on the bed, clinging to each other as if their lives depended on it. Involuntarily, I screamed and they suddenly came apart.
I could not stand there and question them, so I walked out of the house and went to a nearby beer palour to cool off.
By the time I got back home, Rose was no where to be found. I later realised they had left for Anita's place and has not come back since then, though she has been sending people to beg me.
I am at a loss at what to do.
Dear readers, on Morning Teaser today, we ask: what would you do if you caught your spouse engaged in gay sex?
JOIN OUR PULSE COMMUNITY!
Recommended articles
'We're the monkeys, so no one respects AFCON' – Evra on Ballon d'Or positions
Ini Edo welcomes baby girl via surrogacy
Women, this is why you should learn to initiate sex more in your relationship
20-year-old lady who sued doctor for allowing her to be born has won the case
You should not do any of these while visiting the Oba's palace in Benin
Ini Edo posts new photos amid reports of welcoming a baby through surrogacy
Twerking Wendy Shay threatens to snatch someone's man with her slim waist in 'wild' video
Nigerian Navy places Cute Abiola on one-month 'extra duty' for ridiculing police
Here are signs that you're not the main chick in your relationship