US jails Nigerian serial fraudster
Animasaun was travelling to the US from Ghana when he was arrested in New York in November 2016.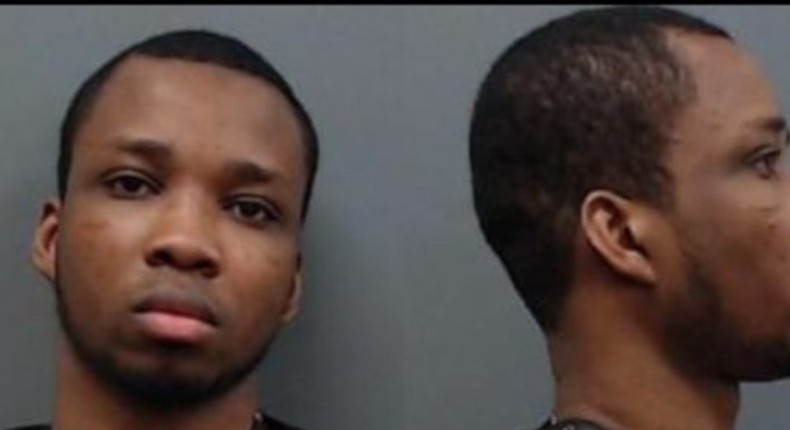 According to NAN, Animasaun, 27, and another Nigerian, Idowu Temitope Omolade were charged for aggravated identity theft and conspiracy to commit bank fraud, as well as aiding and abetting.
Animasaun was travelling to the US  from Ghana when he was arrested in New York in November 2016.
Just a few weeks later, he was an inmate at the Gregg County Jail in Texas awaiting his turn in a federal courtroom.
Under a plea agreement finalised in May, he is serving three years in prison on the conspiracy charge. He is ordered to pay $930,737.60 in restitution to three financial companies.
Court documents show Animasaun will pay $135,989 to East Texas-based Austin Bank as part of that restitution.
In addition, the agreement states that Northern Trust Company is due $46,800 and UMB Financial Corporation is due $747,948.60.
Animasaun and his alleged accomplice Omolade are believed to be involved in at least 21 fraudulent wire transfers between April and August of 2012.
Other financial institutions affected by the fraud include Wells Fargo, UMB Bank, UMB Financial Corporation, Northern Trust and Northern Trust Corporation.
Animasaun was reportedly transferred out of the Gregg County Jail on June 28, in the custody of the U.S. Marshals.
Federal Bureau of Prisons records show that he is now in a detention centre in Brooklyn, New York, and will remain there until June 2019.
He could have received up to 30 years in prison for each count of the indictment.
However, Omolade is not listed as a federal inmate, and there is no record of an arrest. His aliases listed in the indictment include "Michael Chernick" and "".
Animasaun is listed in the indictment with four aliases, including "Larry Hoover" and "Slim Husstle Olanraywaju."
JOIN OUR PULSE COMMUNITY!
Recommended articles
Why some people refrigerate their condoms before use
Top 10 African countries with the highest crime rates
Bella Shmurda seemingly throws shade at Naira Marley in new tweet
3 things you shouldn't do for a woman you are not married to
Portable flaunts newly acquired whip after crashing previous car
Top 10 most rewarding African countries to do business in 2023
6 major highlights from Ilebaye on 'BBNaija All Stars'
Top 5 best-performing sectors in Nigeria outside of oil
FG declares Monday public holiday to mark 63rd Independence anniversary