Comedian needs a new level to play on
Basketmouth has gotten to the pinnacle but now is the time for him to diversify his brand into TV and movies.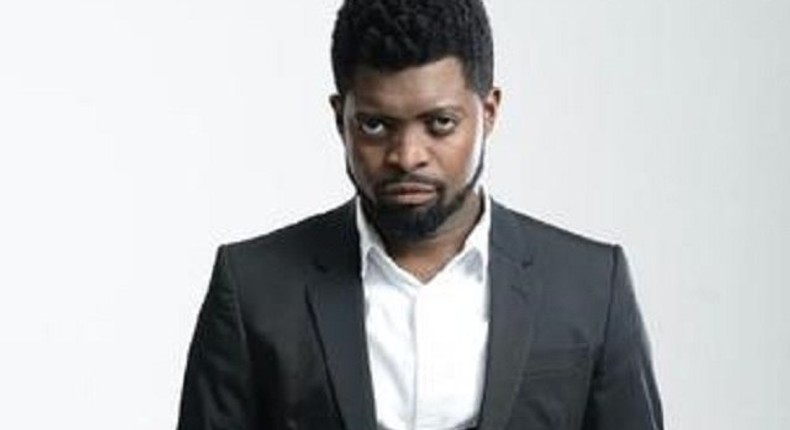 Nigerian stand-up comedian
He is household famous and he is a darling of several brands. He is also one of the richest entertainers in the country. Known as the funniest man in Nigeria, Basketmouth is sitting pretty at the pinnacle.
This also is Basketmouth's present problem. Bright Okpocha has done so much with stand-up comedy that it is time for him to venture into something else. He has peaked and the spark of unpredictability has gone.
Stand-up comedians are more than comedians these days. They are multi-brands. Kevin Hart is an actor, comedian, fitness enthusiast, and rapper amongst other things.
He is more than a funny man on stage. Kevin Hart is everywhere you go, a multi-dimensional celebrity. This is what makes him exciting because you do not know what he is going to do next. Also, being much more than a comedian helps boost your brand immensely.
On a local level, AY is a comedian that does more than just one thing. He acts, he produces movies and presents on TV. Lately, he has been known more for his movies that have been highly successful. Bottom line, AY is a businessman that happens to do just comedy. Joke for joke, Basketmouth is undoubtedly king but in terms of branching out AY tops it.
Basketmouth should actively look into TV and movies. By now he should have had a weekly night where he cracks wise jokes about things happening in the country and interviewing celebrities. Basketmouth has the profile to tackle this.
Basketmouth once acted in the TV series '' but that was years ago. His contribution to the TV and movie industries have been sparse. Maybe he has acted in a couple of movies but he hasn't appeared in a memorable one.
He has the acting skills to feature in a comedy that isn't the typical slapstick thing but he has held back so far. Nollywood would be a great avenue for Basketmouth to expand his career, TV also.
Basketmouth has the potential to do more. We are all aware of his creative side but now he needs to focus on his entrepreneurial side to boost his career further.
There is no doubt that Basketmouth has done great for himself but there is still room to do a whole lot more.
JOIN OUR PULSE COMMUNITY!
Recommended articles
Sex is now a sport in Sweden, all you need to know about the competition
Subsidy: FCT to develop lanes as FRSC wants Nigerians to embrace bicycle
Peter Obi tenders more evidence in Presidential Election Tribunal
Kate Henshaw finally unveils daughter publicly
Veteran Nollywood actor Adewale Adeyemo is dead
Naira marginally rises against dollar in 24 hours of Tinubu's presidency
7 body parts you must clean every day to avoid body odour
2 ways to lighten the skin naturally with tomatoes
'There was a point...I was seeing the stage upside down' - Hilda Baci