Khalid's youth is a potent muse on 'American Teen' album
Khalid is still a work in progress, as he continues to try his hands at new music, but by using the instability of his youth as a potent muse, he makes enough wave to show that he would be around for a long time.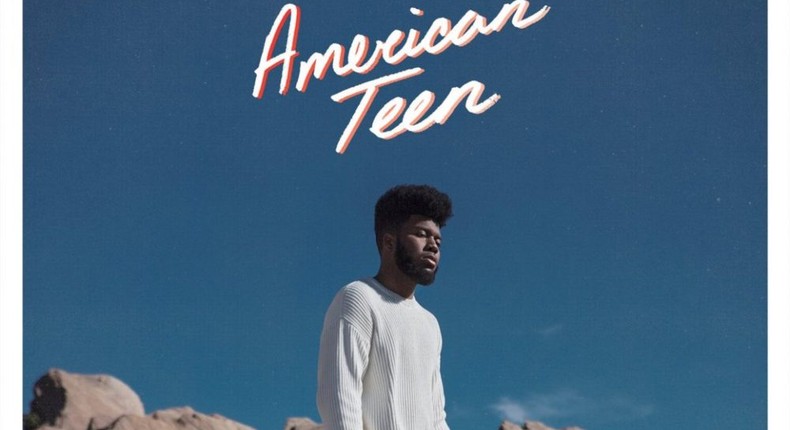 Album - American TeenArtiste - KhalidRecord Label - RCA Records (2017)Duration- 56 minutes
It's a debut from RCA Records new buzzer, Khalid, who is seeking to be the next teen idol from the internet age. This time last year, Khalid Robinson was in El Paso, Texas, a high school senior who was just starting to explore songwriting for himself. Today, his debut albums are in global stores, distributed by a major record label.
It all started with the single 'Location', which swept people in their tracks. Kylie Jenner and a long list of celebrities could not have enough of the teen, and things spiraled from there. He got label backing, and began work on a project.
Khalid's music is simple and straightforward, stretching forth as a panorama of the American teenage life; love, heartbreak, adventure, drugs and the acceptance of being young and naive.
Everything happens in the moment for Khalid. It is an album for now, and captures everything as it goes along. Nothing sounds deep here. But it is honest and naïve to a point that it can be described as beautiful. He is a teenager who sounds like a teenager. No pretense, no airs, just a candid offering about his life.
"We don't always say what we mean — it's the life of an American teen," he sings in the title track. "My youth is the foundation of me living life as an American teen." 'Saved' is an immersive tale about retaining a girl's number in his phone on the off chance that she would call him back. And on 'Coaster', he compares a breakup to a roller-coaster ride, channeling the earliest parts of Frank Ocean to good use.
1-Dull2-Boring2.5-Average3-Worth Checking Out3.5-Hot4-Smoking Hot4.5-Amazing5-Perfection
JOIN OUR PULSE COMMUNITY!
Recommended articles
Teddy A shares heartwarming details of proposal to Bambam
Odumodu Blvck's 'Dog Eat Dog II' debuts at No. 1 on Apple Music Alternative Chart
Mercy Aigbe offers empowering words, prayers for a new Nigeria
Gen Zs are the biggest streamers of Spotify's Mellow Playlists
AY confronts trolls after accepting national award
Wizkid thrills fans with captivating performance in Afronation Miami
Odumodu Blvck releases 'Dog Eat Dog' remix featuring Santi & Bella Shmurda
Nigerian actor Hawwal Ogungbadero, 29 others set Guinness World Record for longest recording session
Burna Boy & Quavo spotted together in a video shoot