President apologises for dissolving universities governing boards
He said, "please, try to bear with us as we reflect on where we found ourselves."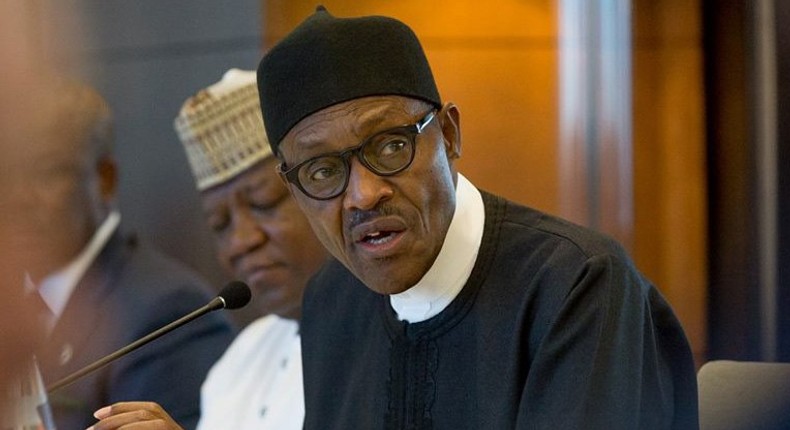 President Muhammadu Buhari has apologised for dissolving governing councils of universities along with the boards of parastatal agencies.
According to NAN, Buhari offered the apology during the National Executive Council meeting of the All Progressives Congress in Abuja on Thursday.
He said: "We gave a blanket order which we had to rescind when we said all boards are suspended or dissolved.
"We had to go back and lick our vomit in terms of universities councils because we found out that according to their laws, they cannot choose vice chancellors unless the councils sit and interview candidates who want to be VCs.
"So, there is nothing wrong in saying sorry and going back on your decision. So, we said sorry and allow all the universities to continue with their councils.
"So, please, try to bear with us as we reflect on where we found ourselves."
Buhari has also said his government had been able to recover more than three trillion naira by insisting on the Treasury Single Account (TSA).
"The policy we are trying to implement is TSA when we insist that we have to know what comes in and what goes out for us to make a comprehensive amendment to the economy.
"If you go and see the Central Bank Governor, he will tell you that in the TSA, we have more than N3 trillion. Where would this money have been if TSA was not in vogue?
"I was made to understand that vouchers would have quickly been raised towards the end of the financial year and checks made whether they are going into projects or private pockets, nobody can prove it to you.
"But that money is there, it is identified, if is quantified and when the budget comes back eventually, the Ministry of Finance will see how to allocate it to the rest of the country, " he said during the speech.
JOIN OUR PULSE COMMUNITY!
Recommended articles
Top 10 African countries with the highest GDP projections for 2023
Top 5 economies in Sub-Saharan Africa to watch out for in 2023, according to IMF
Shocking IMF report reveals Angola and Ethiopia to surpass Kenya as top economies in Sub-Saharan Africa
Tanzania joins the list of African countries to sign an oil deal in the new year
Osun: Adeleke breaks silence, reveals next move after sack
32 passengers kidnapped in Edo train station attack
'Shanty Town': RMD speaks on scene with Nancy Isime, says friends want to 'touch things' like him
'Domitilla: The Reboot' teaser invites you into the dangerous, intriguing lives of sex workers
Obi makes surprise visit to Boko Haram-ravaged Southern Borno