7 funny questions you may be asked when fasting begins
It is incumbent on Muslims to provide answers to those questions no matter how weird they sound.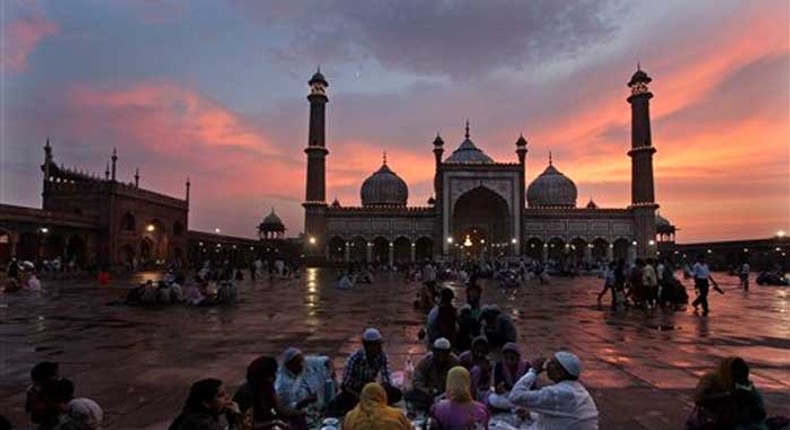 Ramadan is here. I am sure some of us are fully
While you brace up to keep Allah's commandment in Ramadan, you should also prepare to provide answers to some weird questions your non-Muslim friends would ask you.
Some of your friends who are not Muslims do not know a lot of things about Ramadan and in a bid to know, they will ask some funny questions that may sound somehow. So, it is incumbent on you to provide answers to those questions no matter how weird they sound.
In case someone asks you any of these questions, feel free to give them replies as good as these.
Yes. Every able and eligible Muslim have to fast in the holy month of Ramadan for 29 or 30 days in Islam. So doing this is obeying God's commandment because he enjoins us in the Qur'an to fast for a specific number of days.
Can you drink water now if you're thirsty?
No. A fasting Muslim is not expected to drink water, chew or eat anything. Fasting basically is an abstinence from eating, drinking and immoral activities.
What if you mistakenly eat or drink something?
Since it was done out of mistake or forgetfulness, one's fasting is still valid. What you have to do in such a situation is to get rid of the food immediately rinse your mouth and continue fasting.
Allah says "There is no blame on you for what you do by mistake, but only for what your hearts have deliberately resolved upon"
But do you have to fast everyday in Ramadan?
As long as I am healthy, nothing should stop a Muslim from fasting I have to fast throughout the month.
Isn't fasting bad for your health?
No. Not at all. Fasting has a lot of health benefits for those who are eligible to observe it. Some of its health benefits include weight loss, lower blood pressure and reduced cholesterol.
But, if one fears fasting will affect one's health, one may not fast. For example, it is permissible for nursing mothers, pregnant women and old people not to fast.
What if you look at somebody's food?
Looking at foods or drinks has no nutritional benefits. Just like swallowing saliva wont quench thirst. However, a fasting Muslim should not be directing his thoughts to the food and drinks he would break his fast with. The best a Muslim can do while fasting is to remember Allah read the Qur'an and attend Islamic lectures.
Is it in Ramadan you slaughter rams ?
Well, slaughtering rams is not applicable to marking the end of Ramadan. There is no crime if you buy one to celebrate the Eid (festival) with your family and neighbours to make people happy. But it is not a religious obligation.
JOIN OUR PULSE COMMUNITY!
Recommended articles
BBNaija's Kess loses son
Time and where to watch Nigeria's Falconets vs France
'She is not one of us' - NBA disowns disqualified BBNaija housemate, Beauty Tukura
BBNaija: Beauty disqualified from reality TV show
Toyin Lawani loses baby
BBNaija 7: Highlights from Week 2's Saturday night party
BBNaija 7: Biggie might be swapping housemates today, here's why
BBNaija 7: I was horny on my bed - Amaka reacts to Khalid & Daniella having s*x
BBNaija 7: Daniella, Khalid in marathon s*x as Amaka watches in shock