Bishop's advice to youths is the only thing we need to hear this week
Everyone needs to listen to Bishop Oyedepo's latest advice because it is quite good.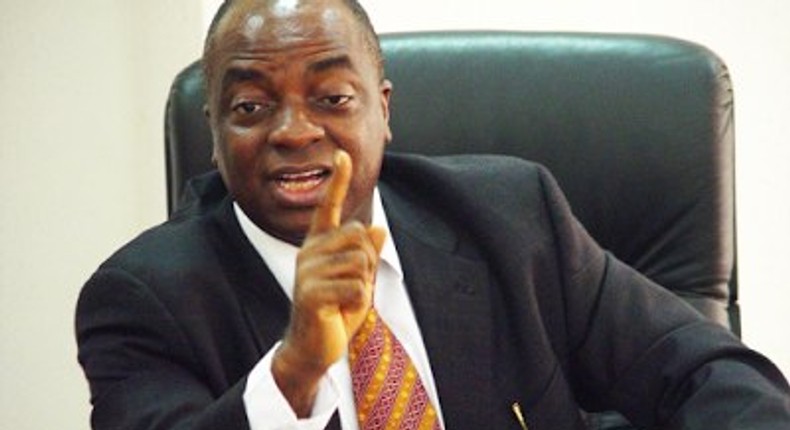 Bishop David Oyedepo of Living Faith Church has offered some much needed advice to the youths.
Speaking at a convocation, he proffered a solution to the high number of unemployed young people in the country.
The convocation, which held at the Landmark University in Omu Aran, Kwara State, was tagged: 'Release of pathfinders, Noble Set Class 2017'.
Bishop Oyedepo advised the youths to stop depending on white collar jobs. He went on to challenge young people to be creative instead.
Referring to the university's latest addition, a certificate and diploma in Agripreneurship, he also encouraged the youth to take advantage of this initiative.
In his words, "The idea (behind Agricpreneusrhip) is that we realised we need to be blunt with these youths that the (white collar) jobs they are looking for are no longer there. So by this initiative, we intend to raise a new army of entrepreneurs that will be agriculturally conscious. An Agric entrepreneur can never be a liability or burden, but an asset and to his country.
"No matter how highly sophisticated medical laboratory is, no single tablet produced from there however effective, can heal hunger. So until life ceases to be, food will continue to remain forever relevant."
"Highly possessive people are never known to be contributors. The less possessive we are as individuals, the more contributors we will be.
"This initiative is our modest contributions of encouraging Nigerians to take part in agricultural revolution. Interestingly, we do not need so much to start. You can begin a small garden in your home or at your backyard and from there begin to expand. We must all be a part of addressing food insecurity in Nigeria and Africa."
Bishop Oyedepo's advice to youths comes after the latest report from the National Bureau of Statistics (NBS) depicts just how terrible things are.
According to the "Unemployment/Under-employment Report for 4th Quarter of 2016'', unemployment has risen from 13.9 per cent to 14.2 per cent, this is only between the 3rd quarter and 4th quarter of 2016.
In the 3rd quarter, there were 27.12 million unemployed Nigerians. Within this period and the 4th quarter, the number of the unemployed labour force increased by 351,015 persons, making it 28.58M by the end of 2016.
With these scary numbers, I think we can all agree that Bishop's advice is quite necessary.
In fact, his advice is the only thing we need to hear all year, until the youth start to act upon it.
JOIN OUR PULSE COMMUNITY!
Recommended articles
Beatrice and Boma face off in new BBNaija Reunion teaser
IPOB kills woman, 4 kids, 6 other northerners in Anambra
Why is the dollar shortage crisis in Africa getting worse by the day?
Top 10 happiest countries in Africa in 2022
Bolton's new 'Jay-Jay Okocha' wants to represent Nigeria ahead of England
Arsenal suffer a blow as Osimhen makes his transfer decision
Rubber producers present life crocodile to Obasanjo, say they can't give him money
10 African countries with the largest foreign exchange reserves
Here are the 5 worst cities to live in Africa, according to Economist Intelligence Unit report