Aviation: NANTA records $500m revenue loss in 2022
The National Association of Nigeria Travel Agencies (NANTA) on Friday said it recorded a loss of 500 million as revenue in 2022, due to drop in ticket sales.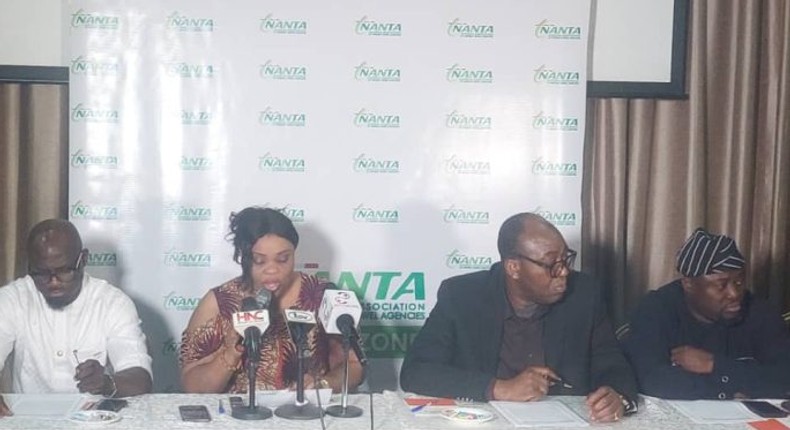 Mrs Susan Akporiaye, NANTA's National President, disclosed this during a media briefing held in Lagos on Friday.
Akporiaye said that there had been an appreciable decrease in ticket sales among its members as Nigerian travellers groan over exorbitant ticket fares.
She said foreign airlines operating in Nigeria had blocked all low ticket inventories on their websites and had continued to sell the highest inventories as passengers find it difficult to buy affordable tickets.
According to her, airfares have risen to over 400 per cent to all international destinations and this is as a result of the $550million trapped funds.
"The situation at hand has made Nigerian travellers to patronise agents in other African countries.
"Only less than 30 per cent tickets sold in Nigeria were done by local agents, with this, the Nigerian government is losing a lot of tax.
"To reduce the amount of money that would be trapped in Nigeria, the foreign airlines have also stopped local travel agents from issuing tickets emanating from other countries into Nigeria," she said.
Akporiaye noted that the association was pained, anxious, and worried, considering the consequences of the job losses recorded.
She said the security risks to Nigerians travelling across borders to connect cheaper flights were also worrisome.
"Also, the shame of a parallel dollar monetary policy in the travel sector against established national naira monetary policy.
"We are also worried that none of our political parties have deemed it necessary to look at aviation economics, particularly, it's homogeneous socio-economic and security opportunities.
"We advise the new government to follow up keenly on Bilateral Air Services Agreement (BASA) and other extant aviation laws which will open our economy to serious local and foreign investors, we also remain available for consultation," she said.
Earlier, Mr. Yinka Olapade, NANTA's National Auditor said that developments in the travel sector had gone so bad that over 720,000 job losses had also been recorded due to the irregularities in the system.
He said that the travel sector contributed over 3.6 per cent to the Gross Domestic Product (GDP) of the nation in 2021 but this dropped drastically in 2022.
He, however, urged the federal government to look into the problems in the industry to guide against the monumental effect.
"This industry should be taken seriously, it is a goldmine that is capable of repositioning the nation in different capacities," he said.
JOIN OUR PULSE COMMUNITY!
Recommended articles
Glover celebrates 2nd anniversary with CSR initiative
Black Hats are becoming the biggest threats to Nigeria's budding digital economy
Naira gains, exchanges ₦461.24 against dollar
Kenya continues to show other African countries the blueprint for intercontinental trade
The monetary committee in Ghana does not see Ghana's economic situation stabilizing
#LiveVivid with stunning design and impressive features: Xiaomi's Redmi Note 12 Series launch had all the fun and more
Tanzania's aviation sector outperforms pre-Covid levels
FG seeks alternative as China-Exim bank declines ₦22.8 billion loan request
Google introduces 'Perspective' feature to aid fact-checking in search results