Atlanta developer creates gesture language for devices
Just as coding and programming language is evolving with the increasingly exponential technological advancements, new languages are also popping up for use with the smart devices of today.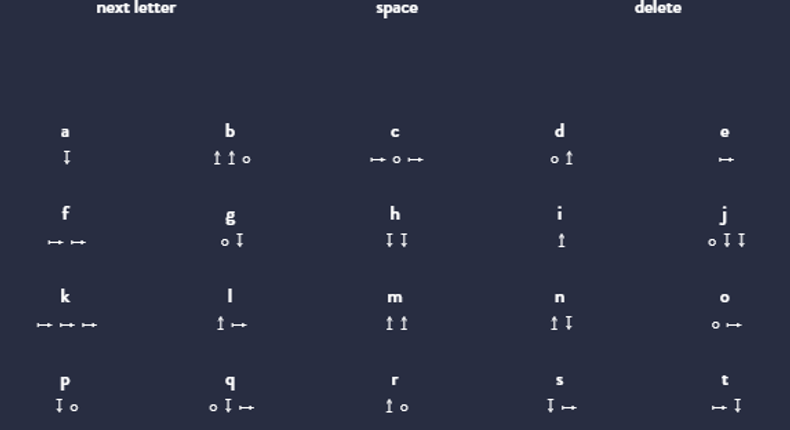 A local developer and startup co-founder in Atlanta has created an intuitive gesture language for touch devices called Gesturish.
Jared Malan, co-founder of We&CO, partner at Standard Code and web development instructor at General Assembly, was on a run when he came up with Gesturish. "I was listening passively to a podcast. The host said something about a way to make communication more accessible—I don't really remember. I wasn't paying attention so I came up with my own, more accessible, communication method—a Morse code like solution for our increasingly small devices." Malan said.
That was a year ago but he had never been able to let the idea go. He added, "I get kind of excited when I think about being able to understand a message through touch. I think it's reasonable to believe that we will be able to communicate through haptic or 'taptic' touch in the future."
Armed with his belief, and a determination to develop his own gesture-based language, Malan started to learn Morse code while he drove around in his car. "Morse code is pretty cool, but it has a steep learning curve. With just two input signals, timing becomes critical, but the speed of the signals are the biggest challenge a new user of Morse code faces. I thought of a solution that doesn't require precise timing," he explains.
Everyone these days, even young kids, have developed gesture skills – even unintentionally. With only 5 different input signals – swipe in all directions and tap – a gesture language user can spell words, use punctuation and use numbers with only a few gestures.
Malan is presently working on an AppleWatch and iPhone app scheduled to launch later in the year.
JOIN OUR PULSE COMMUNITY!
Recommended articles
Tambuwal says his administration spends N8b yearly on exam fees, school feeding
ASUU will not be stopped by CONUA – Prof Osodeke
House of Reps to investigate constant collapse of national grid
NNPC declares ₦674 billion profit after tax for 2021
Meta: Nigeria sues Mark Zuckerberg's company, demands N30bn
NNPC profit hits N674bn in 2021
2023: Sokoto APC governorship candidate advocates free, fair polls
2023: Peter Obi alarms silent arrest of 'Obidients' by security agents
Lagos workers jubilate as Sanwo-Olu announces salary increase
Get our Top Stories delivered to your inbox