How to fix the most common Samsung Galaxy S7 problems
We've succeeded in discovering the solutions to the most common Samsung Galaxy S7 problems.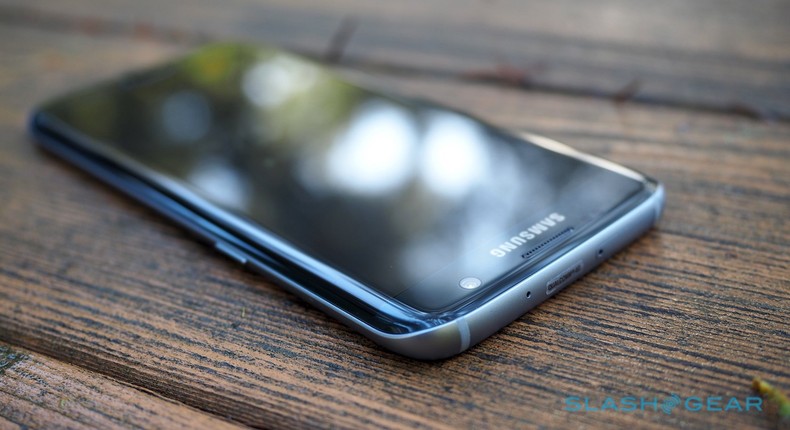 Let us highlight the common Samsung Galaxy S7 problems and fix them. Yes, I mean, fix them!
The new Samsung Galaxy S7 is a fantastic phone for phone freaks and gadget lovers, but just like every other sophisticated electronic device, they can easily come up with an unexpected bad behaviour.
Nevertheless, the most common Samsung Galaxy S7 problems have been noted upon enquiries, and the discoveries of their solutions have also been made.
My Samsung Galaxy S7 buttons  are not working, why?
Everything seems to be going cool with your Samsung Galaxy S7 and all of a sudden your power button doesn't do a thing anymore, and same with your volume control button, right?
You can actually fix an issue like this by pressing one of the button that does not seem to be working; press and hold 'Power and Home' to perform a hard reset and you will find out that your buttons are back to normal.
Why does my Samsung Galaxy S7 battery drains fast?
Numerous are the draining factors that affects the battery of any sophisticated device. There is no point highlighting them when a solution is ready for utilization.
Turn off anything you don't need in the notifications shade.  Go to Setting > Data Usage > Background Data to prevent apps from downloading data in the background when you don't want them to.
Remember to turn the screen down too.
Why is my Samsung Galaxy S7 Wi-Fi not working properly?
This is one major problem reported by many owners of Samsung Galaxy S7. Painfully slow Wi-Fi speeds, interference from the Bluetooth radio, Gmail refusing to sync over Wi-Fi and various other wireless connection issue.
Try limit your Wi-Fi to 5GHz network, as that frequency band cannot be affected by Bluetooth signals. And remember to reboot your router if you're at home, as outers can stop working properly for no good reason.
Why is my Samsung Galaxy S7 Bluetooth borked?
Normally, this is common with new devices. It is not only experienced with Samsung Galaxy S7. However, the solution to your issue is easy.
Bluetooth isn't behaving well, right? Remove your list of paired devices, and re-pair them again.
Why did my Samsung Galaxy S7 Stop streaming music?
If when playing music with your Samsung Galaxy S7 you experience stopping or pausing, then you should know that you're not alone.
Take a look at Settings > Battery
Make sure the power saving mode is off.
You can also take a look in setting > Wi-Fi
Tap more at the top right, then keep Wi-Fi on during sleep and choose always.
Why does my Samsung Galaxy S7 gets hot while on charge?
It is a mistake to think that this problem is exclusive to Samsung Galaxy S7. As a matter of fact, it has occasionally occurred to other smartphones.
The Galaxy S7 fast charging capabilities can cause it to get hot. If you are not comfortable with how it gets hot, you can turn off fast charging by going to Setting > Battery, then toggle off fast cable charging. And also, refrain from doing a lot with your phone while its on charge.
Why is my Samsung Galaxy S7 camera failing?
There are few people with Samsung Galaxy S7 camera issues. The camera application is reported to stay black upon opening and then an error message pops up. If this is similar to what you are experiencing, then check below for solution.
Go to Settings > Applications > Application manager
Find the camera app, then tap Force stop.
Tap on storage > Clear cache and Clear data.
It might also be that it's a bug with smart stay that's causing the issue.
Try going to Setting > Display and turn off smart stay.
How can I change my Samsung Galaxy S7 auto correct?
The default auto correct settings can be very frustrating when you are typing and it's suggesting something entirely different from what you intend to type. You can stop this by checking out the solution.
Go to Settings > Language and input > Samsung keyboard and you will find a
range of options under smart typing. Find auto replace and turn it off.
Samsung Galaxy S7 is a wonderful phone when it is in the right shape and this cannot in anyway be denied. However, as a result of the many malfunctions experienced by owners of Samsung Galaxy S7, it is now being deemed as a failure.
It is for the correction of this misconception that we bring you solutions to the common Samsung Galaxy S7 problems you might be experiencing. With sincerity, we hope our solutions bring smile to your face again when using your Samsung Galaxy S7.
JOIN OUR PULSE COMMUNITY!
Recommended articles
Gov Akeredolu to declare Araromi Seaside as Tourists Zone
Disregard strike threat by South-East faction, oil marketers tell Nigerians
Artisanal miners contaminating Osun river, Gani Adams raises alarm
Corruption, more infectious than COVID-19, says DVC
Governor Umahi approves demolition of 65 houses at landslide site
Zamfara donates 100 bags of rice, money to banditry victims
Labour Party counters Pat Utomi, denies appointing Okadigbo as spokesperson
We didn't ask you to borrow money to pay us - ASUU replies FG
Police fire officer for searching commuter's phone in viral video