FCT Minister launches 10 Abuja City Watch Patrol bikes
FCT Minister, Malam Muhammad Musa Bello, has taken traffic management to a new level with the launch of the Abuja City Watch Patrol bikes.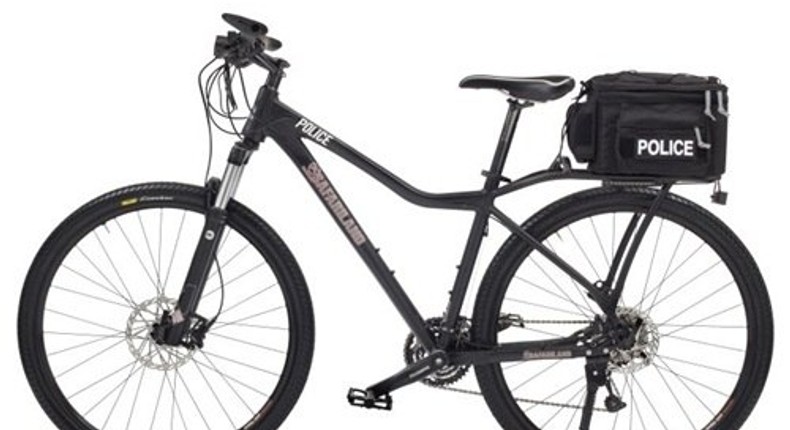 According to the minister, who spoke at the unveiling of the bikes, this will help in managing traffic offenders.
"On traffic offences initially, we're going to do a lot of advocacy through the press for people to understand what we do and for you to appreciate why we do it.
Thus, soon the team is going to be very firm as offenders will be arrested and prosecuted," he warned.
Mallam Bello also thanked the Inspector General of Police, Mr. Solomon Arase, for providing bikes, adding that the FCT administration would provide all the necessary support.
"I will like to thank the Inspector General of Police for providing us with these high quality speed motorbikes for the management of the traffic challenges we face here in Abuja. As you all know, traffic management is something we hold dearly because Abuja is our capital where we host the world and therefore we must operate at internationalstandards.
I assure you that the maintenance of these equipments, the fuelling and also the welfare support to the team will be solely done by the FCT Administration because we require the services more than the Nigerian Police Force."
The FCT Police Commissioner,Mr. Wilson Inalegwu revealed details of the 10 speed bikes, adding that they would be stationed at the Old CBN, CEDI Plaza, Power House Junction (Asokoro District), BANEX Junction, Transcorp Hilton, Federal Secretariat, Area 1, (Garki), NITEL Junction, Diamond Bank Junction (Wuse II District) and the City Gate.
"What the Inspector General has done is to select very senior officers – eight ASPs and two Inspectors because we expect high level of discipline from them to curb impunity and work in disciplined, efficient and effective manner," he said.
JOIN OUR PULSE COMMUNITY!
Recommended articles
TAFTA: Providing world-class creative education to thousands of Nigerian youth
How fragile border fuels terrorism, economic sabotage - Buhari
Omo-Agege will end farmers, herder clashes in Delta – APC Chieftain
PoS operators increase charges to 10% as Naira scarcity persists
FG to launch 24/7 citizen's desk for diaspora response - Minister
Buhari congratulates Arise News on 10th anniversary
NNPCL, Daewoo sign contract for quick repair of Kaduna Refinery
4 rescued as building collapses in Gwarinpa Estate
Court dissolves Ganduje's daughter 16-yr-old marriage, orders return of dowry