This Seemingly Simple Math Problem Keeps Stumping People on TikTok
With people facing increasing levels of boredom in quarantine, more and more challenges are going viral, from Tom Holland's handstand challenge on Twitter and Instagram, which gained momentum and difficulty when athletes Lolo Jones and Simone Biles got involved, to the TikTok clock , a grueling test of core strength, control and coordination created by Brazilian gymnast Arthur Mariano.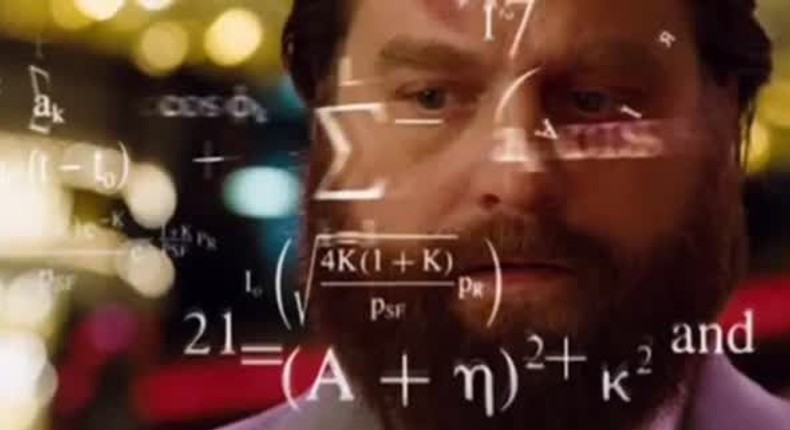 But it looks like boredom has reached critical levels, because now, TikTok users are doing math.
An addition problem which seems easy enough at first glance is being widely shared, as people's mental arithmetic skills keep getting tripped up by the same part of it. All you have to do is add up the following numbers. Try it for yourself:
If you came up with 5,000 then congratulations: you're not alone. But you're also not correct. The actual right answer is 4,100.
See, it's remarkably straightforward to add up the first bunch of numbers in your head. 1,000 plus 40 is 1,040, plus 1,000 is 2,040, plus 30 is 3,070, plus 1,000 is 3,070, plus 20 is 3,090, plus 1,000 is 4,090. But it's at this penultimate sum that things get tricky. Most people, when adding 10 to that figure, come up with 5,000. But that's your brain skipping ahead (and overlooking a zero). The correct sum is actually, of course, 4,100.
If you got the answer wrong, don't feel too bad. So did these TikTokkers.
JOIN OUR PULSE COMMUNITY!
Recommended articles
Anticipated Akada children's book festival returns for its 5th edition
Unforgettable Night of Fun & Smirnoff: Lagos soars with epic BBN fans party
5 things women put on that men find instantly attractive
5 bad habits to drop if you don't want to look older than your age
If you feel insecure about your boobs, read this
The Macallan exclusively launches Double Cask 30 Years Old in Abuja
How to turn down sexual advances from your partner
The Macallan Sherry Oak 25 & 30 YO unveiled in Nigeria
Delusion might be the solution: Study reveals negative thoughts are better suppressed
The legend behind why cassava makes us very sleepy
Why guests had to squeeze between 2 naked models to enter an art show
How to give your pork this popular South American drink flavour
Super Falcons' Michelle Alozie drops football hot take
Kane defends Harry 'One of the best defenders in history' Maguire, calls for end to scapegoating
Provedel: 4 goalkeepers who have scored in the Champions League including Vincent Enyeama
Andre Onana: Critics of the Manchester United goalkeeper are missing the bigger picture
100 not out: Lewandowski moves closer to Messi and Ronaldo with century of European goals
Is Victor Osimhen in for a troubled season under Rudi Garcia?
Pep Guardiola laughs off Man Utd's title challenge
Braga vs Napoli: Victor Osimhen aiming to break Obafemi Martins' 13-year-old UCL record
Victor Boniface girlfriend: 8 Interesting things to know about Rikke Hermine