4 benefits of having a meal in the morning
Breakfast is generally the first meal of the day but for many Nigerians, it is a luxury that we are blessed to have at all. Breakfast is quite necessary, however. Thus, here are four benefits of having breakfast in the morning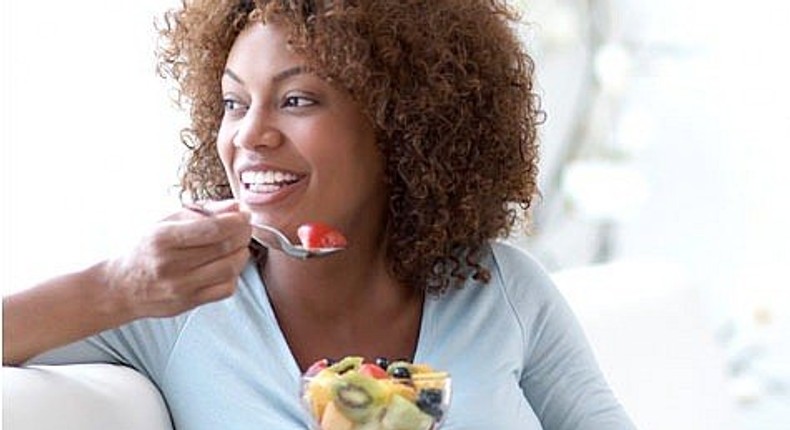 Breakfast is generally the first meal of the day but for many Nigerians, it is a luxury that we are
According to a study published this month in the American Journal of Clinical Nutrition, missing breakfast can increase a lady's risk of having diabetes. Ladies who ate breakfast about zero to six times per week were at a greater risk of developing type 2 diabetes.
According to a July study in the journal Circulation, having breakfast was linked to  a lower risk of heart disease in men between ages 45 and 82 . The study also discovered that missing breakfast was linked to hypertension, insulin resistance and elevated blood sugar levels.
According to a 2005 Journal of the American Dietetic Association review of 47 breakfast, researched discovered that having breakfast is likely to increase cognitive function linked to memory and test grades. This basically means eating breakfast is a a good thing.
A study revealed that people who ate breakfast as their biggest meal lost about 17.8 pounds in the space of three months. Other participants in the study had the same number of total calories for dinner, according to the Journal Obesity study published in July. The large-dinner group only lost an average of 7.3 pounds in the same time.
JOIN OUR PULSE COMMUNITY!
Recommended articles
Regular intake of tea reduces risk of chronic diseases - Nutritionist
Women Talk S3x: 'I hate that sexual passion doesn't last beyond 1 year'
Lagos announces landmark air quality declaration to improve climate and health
Ben Enwonwu's Ogolo gets valued at $105,000 at Artsplit's inaugural physical auction
Chaotic life of an HR: The unfolding drama (Ep.12)
If he does not do these 5 things for you, let him go
Here's why standing during s*x could lead to stroke - Experts explain
How to visit Rwanda on a budget
5 amazing things to do in Osogbo, Osun state