10 things to know about issues around rape and sexual sexual assault in Nigeria
Here are 10 quick facts about rape in Nigeria.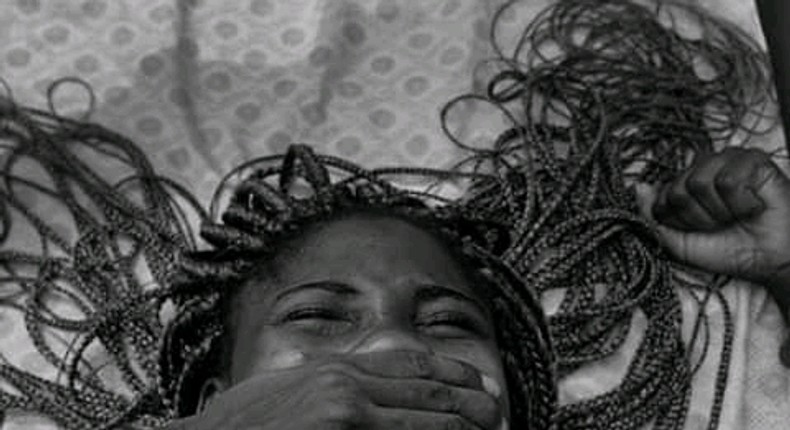 Rape and sexual assault are quite common in Nigeria and the laws on rape are unclear and ununiformed.
According to the official Nigeria Demographic and Health Survey conducted in 2018, 30% of girls and women aged between 15 and 49 have suffered sexual abuse.
These are 10 things to know
1. There are different laws regulating rape
In Nigeria, different state laws regulate the provisions on rape.
In the South, the applicable law is the Criminal Code and, in the North, it is the Penal Code.
In the Federal Capital Territory and other states that have domesticated the Act, the Violence against Persons Prohibition Act (VAPP) is the applicable law.
In Nigeria, 18 states have domesticated this Act while the other states, mostly in the North East have not.
States that have domesticated this Act include Oyo, Ogun, Lagos, Osun, Ekiti, Edo, Bauchi, Cross River, Kaduna, FCT, Plateau, Anambra, Enugu, Ebonyi, and Benue.
The Violence Against Persons Act was introduced in 2015. It provides the most holistic definition of rape in Nigeria.
"A person commits the offence of rape if he or she intentionally penetrates the vagina, anus, or mouth of another person with any other part of his/her body or anything else without consent, or the consent is obtained by force."
2. The maximum punishment is life imprisonment
The maximum punishment for rape is life imprisonment. The conviction can be less than life imprisonment.
3. Men can be raped
In other States, rape is simply "Carnal Knowledge of a woman (penetrating her vagina) without her consent."
By the provision of the VAPP, men can be raped. Oral and Anal sex without consent is rape and using any object for penetration is also rape.
4. Sex with an underaged person is rape
Sex with an underage person is also sex without consent even if they consented to it is rape. According to the Child's Rights Act, the age of consent in Nigeria is 18 years. Although, this law has not been domesticated by all 36 states.
5. What is consent?
The VAPP Act also defines what consent is.
Consent obtained by force or means of threat or intimidation of any kind or fear of harm or by fraudulent representation or the use of substances capable of taking away the will of a person or in the case of a married person impersonation of their spouse is not real consent.
6. How many people have gotten convicted for rape?
Nigerians do not have a good history of convicting rape offenders.
According to the International Centre for Investigative Journalism, about 65 rape convictions has been upheld from 1973 till 2019. The numbers would have undoubtedly increased but it is still quite low.
7. What do you need to prove to secure a rape conviction?
According to Section 135 (3) Evidence Act, the standard of proving rape is beyond all reasonable doubt.
In all cases of rape, the prosecution must prove that there was penetration. The Supreme Court has held that penetration is the most important ingredient of the offence of rape, and penetration no matter how slight is sufficient.
The issue with this standard of proof is that the prosecution must prove that penetration occurred, and that consent was not obtained.
Most times, the accused does not have any physical evidence but might depend on things like phone conversations and torn clothing, which might not be enough to secure a conviction.
8. Medical examination after rape is not common in Nigeria
Having a medical examination once rape has occurred is pivotal in securing a conviction, but this is not always the case as young people in Nigeria are either uneducated about this, too young to understand the implication or simply too poor.
I spoke with a doctor about the process of handling rape victims, "Use the rape kit. Take a history of the events and note them down. Inform the consultants. There is a Lagos State number too and I think they will arrange for the police."
If this is done prosecution of rapists will be easier.
9. Victims are still scared to speak up
Social and cultural factors like protecting the victim from stigma and in some cases, the perpetrator discourages people from pursuing justice.
Also, institutional problems like lengthy court processes and the reluctance of the court to convict for rape are the reasons why convictions are not secured.
10. Spousal rape is not illegal in Nigeria
The question is, can married couples rape each other? Whether married or not, consent is important for sex to take place and it is possible for a husband or wife to feel violated.
Nigeria still has a long way to go when it comes to convicting perpetuators of rape.
JOIN OUR PULSE COMMUNITY!
Recommended articles
Sights and sounds from Fenty's Beauty launch in Nigeria
Best celebrity pictures on Instagram this week
Did you know some men find it hard to ejaculate? Here's why that happens
5 millennials talk about what they miss about being kids
Badagry Slave Route: Slaves passed these 5 notable stops on their journey of no return
Exclusive dinner or luxurious spa date for you – Match and Go!
3 celebrity looks inspired by Rihanna's pregnancy fashion
Check out StarTimes 2022 price and never-to-miss shows
5 African dishes to celebrate Africa Day 2022