Man beheads mother, flees with her blood
A demented young man has been declared wanted after he beheaded his own mother and made away with her blood.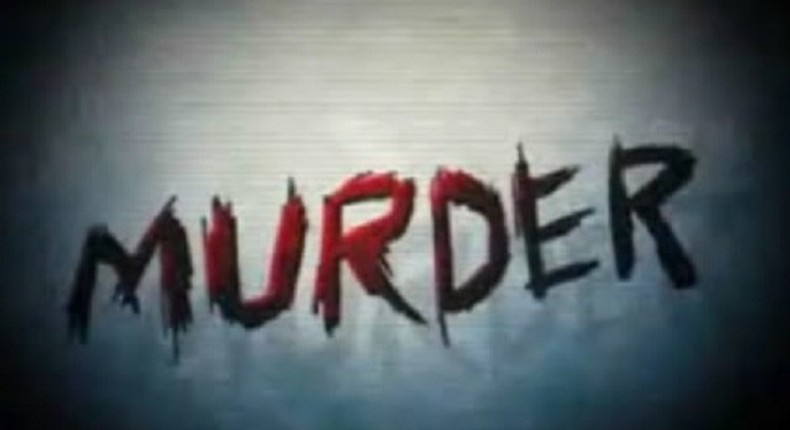 A young man has committed an abomination in a community in Abia State after he allegedly
It was gathered the tragic incident happened at Umuchagu Osokwa in Osisioma Ngwa Local Government Area of the state where the man said to be in his early 20s, murdered his mother, collected her blood and fled the community.
The victim, Cecilia Nwanjie, was said to have returned from the farm at about 6.30 pm on Thursday, March 30, 2017, to meet her son who had visited home from his base.
A community source who narrated the incident said after exchanging pleasantries with her son, the victim went into the kitchen to prepare dinner for the family.
The victim, it was learned, had been living alone since the death of her husband, Nwanjie Onyerionwu, and engaged in menial jobs to make ends meet as her two sons live outside the village and only visited once in a while.
The younger son who committed the act had reportedly visited home the previous day and knowing that no one was at the compound, allegedly attacked his mother with a machete and slashed her throat, collected her blood and fled the area.
The source stated that neighbours were attracted to the scene by a loud cry from the Nwanjie compound at about 7.30 pm after which Cecilia's lifeless body was discovered surrounded by blood-soaked items.
A search party was said to have combed the surrounding bushes but the assailant was nowhere to be found and was yet to be seen just as the incident has been reported to the police.
JOIN OUR PULSE COMMUNITY!
Recommended articles
Twerking Wendy Shay threatens to snatch someone's man with her slim waist in 'wild' video
4 side effects of being a virgin for too long, according to research
Doctor and nurse suspended for having sex, moaning and disturbing patients who're in pain
Police save little boy who hid inside aeroplane's engine to travel abroad (video)
For men: 5 foods that can help you stay erect and sustain stronger erection
Women, this is why you should learn to initiate sex more in your relationship
6 symptoms of stomach ulcer
Ayisha Modi goes naked on IG as she flaunts her newly 'acquired' body (VIDEO)
You should not do any of these while visiting the Oba's palace in Benin