5 tips on how to have a popping strip club
This are the necessary essentials in order to have a strip club that is popular and packed daily.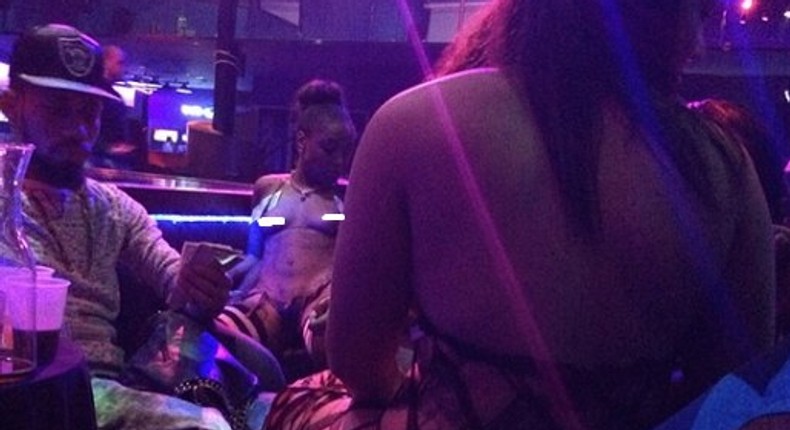 The strip club scene in Lagos should approximately be eight years when
Today, the
According to clandestine feedback from patrons of Lagos cabarets, strip clubs in Lagos are not like King of Diamonds in Miami and Magic City in Atlanta.
The problem could be traced to fundamental mistakes made by the owners of these clubs. Lending a helping hand, we have broken down the essential things needed to get a strip club popping.
The setting of a strip club should be on point to encourage the patrons to feel at home, comfortable and relaxed. The ambiance in some clubs feels straight up weird. It's more than having a dark club with laser lights here and there. The ambiance should be more of a palace of pleasure than an underground den of thieves.
Regular night club music doesn't work well in strip clubs. No one wants to hear a Celine Dion track in a strip club. Trap music works the best in strip clubs. Hardcore rap tracks are a turn-off. Songs from The Weeknd are also good. The songs should make it easier for the girls to express themselves. The DJ in a strip club is probably the most essential personnel after the women. Once the music sucks, the strip club sucks.
This might be obvious but trust me it cannot be stated enough. If the chicks in a strip club don't rate high on the sexy scale, men (and women) won't show up and burn their salaries. A strip club needs a clientele of returning customers to as to be successful. If people are not showing up, the women are most likely wack.
A good strip club has a good stage. There must be a solid platform for the women to dance. It must be able to capture the attention of the patron. A good stage should have proper lights, shiny poles, and other visual effects.
5) The ratio of strippers to customers
Back in the day, secondary school parties were rated on the ratio of girls to boys. If the ratio of a secondary school party was 1:10 in terms of girls to boys, that party was rated as wack. This applies to strip clubs too. There should be a surplus of women in a strip club to make it work.
JOIN OUR PULSE COMMUNITY!
Recommended articles
Top 10 African countries with the most transparent GDP data
Top 10 African cities with the highest population growth from 2022 to 2023
PTAD set to unveil "I Am Alive" confirmation portal for pensioners
Diya's country home in Ogun devoid of sympathisers
Nigeria is planning to unlock revenue from the sale of tickets on international airlines and launch Nigeria Air by May
African countries with the cheapest household electricity prices
Train crash: Bus driver begs for forgiveness after psychiatric, drug tests
Top 10 most ethnically diverse countries in Africa
Uganda expects its debt load to reduce and its economic growth to increase by 7%