Man in court for spraying woman with sperm in bank queue
A man in Zimbabwe has been arrested after he sprayed his sperm on a woman in a queue at a banking hall.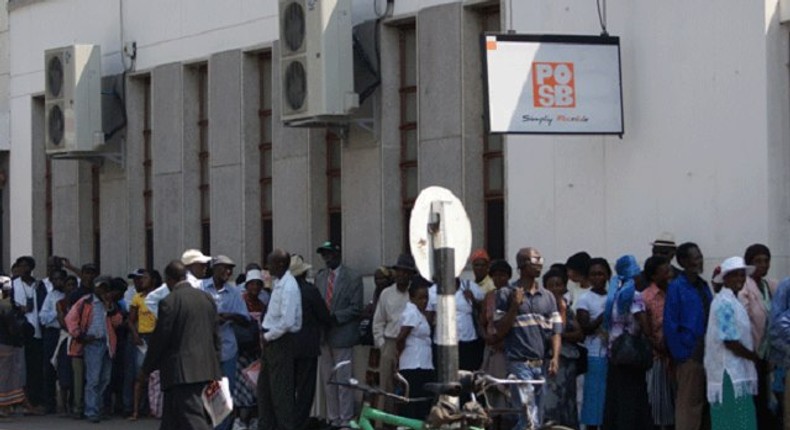 Nyathi, a resident at Hostel 2, Vhundu Flats, Makokoba, was said to have lost control of himself when he found himself behind when he stood behind 30-year-old Melody Mavhura in the queue and before she knew it, he had removed his manhood and ejaculated on her.
Public Prosecutor Takawira Sibanda, told the court that on May 7, at around 2pm, Mavhura was standing in a queue at a Western Union outlet in Bulawayo intending to withdraw some cash with Nyathi was standing behind her in the queue.
Sibanda said at a point, Nyathi removed his erect penis from his trousers and rubbed it against Mavhura's bottom until he ejaculated on her left leg.
Mavhura felt some movement and upon checking, noticed that Nyathi had his manhood protruding from his trousers and that she had sperm flowing down her left leg and when she confronted him, Nyathi apologised before fleeing the scene.
He was later arrested and charged to court where he pleaded guilty to the offence.
JOIN OUR PULSE COMMUNITY!
Recommended articles
Twerking Wendy Shay threatens to snatch someone's man with her slim waist in 'wild' video
4 side effects of being a virgin for too long, according to research
Doctor and nurse suspended for having sex, moaning and disturbing patients who're in pain
Police save little boy who hid inside aeroplane's engine to travel abroad (video)
For men: 5 foods that can help you stay erect and sustain stronger erection
Women, this is why you should learn to initiate sex more in your relationship
6 symptoms of stomach ulcer
Ayisha Modi goes naked on IG as she flaunts her newly 'acquired' body (VIDEO)
You should not do any of these while visiting the Oba's palace in Benin