19-yr-old boy arrested after raping 11-yr-old girl at gunpoint
A 19-year-old man has been arrested for allegedly abducting an and raping 11-year-old girl at gun point.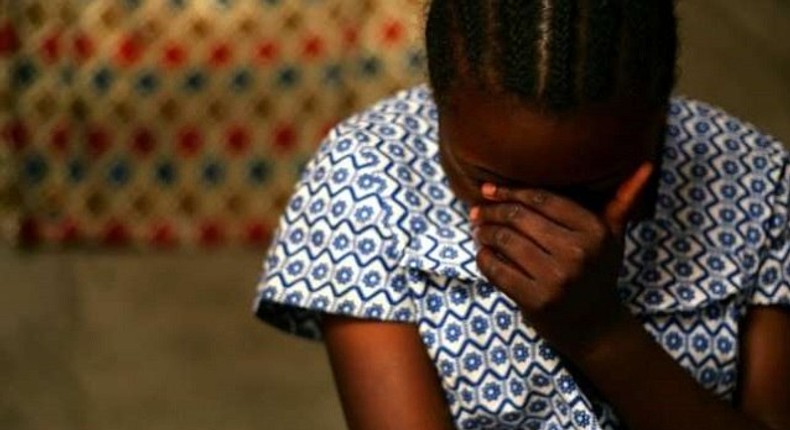 It was gathered that Esiah who hails from Ndiagu Okpe village in Umuogudu Akpu Ngbo Community of  Ohaukwu Local Government Area of of the state, intimidated the girl who is also from his village, with a revolver pistol before forcing her on his motorcycle to another village village where he had carnal knowledge of her.
After the rape, he fled the area and the girl reported the matter to her parents who took her to the police to lodge a complaint. The suspect was eventually was arrested by a Safer Highway Team of policemen following a tip-off.
Confirming the incident, the state Police Public Relations Officer (PPRO), ASP George Okafor, said:
"One John Esiah, 19 years of age, who is a native of Ndiagu Okpe of Umuogodakpu Ngbo, was arrested and brought to the Safer Highway team following information reported to the team that this young man, under gunpoint, picked one 11-year-old girl on Monday at about 1400hrs at Otinyi Umuogoakpu Village, Ngbo Ohaukwu, with locally made revolver pistol on him, intimidated the girl and raped her.
He carried her away from the point and forced her on the bike and took her off to the village where he successfully had canal knowledge of the girl.
The boy has been arrested. The locally made revolver pistol with two rounds of live ammunitions recovered from him."
JOIN OUR PULSE COMMUNITY!
Recommended articles
Top 10 African countries with the highest cost of electricity in 2023
Top 5 largest economies in East Africa ranked
Meet the Sapeurs, Congolese who wear expensive outfits though they live in poor communities
Top 10 African cities with the highest purchasing power
10 African countries with the highest fertility rate in 2023
5 ways to spot a sex addict or know if you are one
Top 10 African countries leading in attracting and retaining talents
Top 10 African cities with the most expensive real estate
Niger, Mali, and Burkina Faso to form a federation