Fake Prophet dupes woman of Shs7m
"The two pastors took the money and gave me a box which they themselves carried to my house and instructed me never to open it."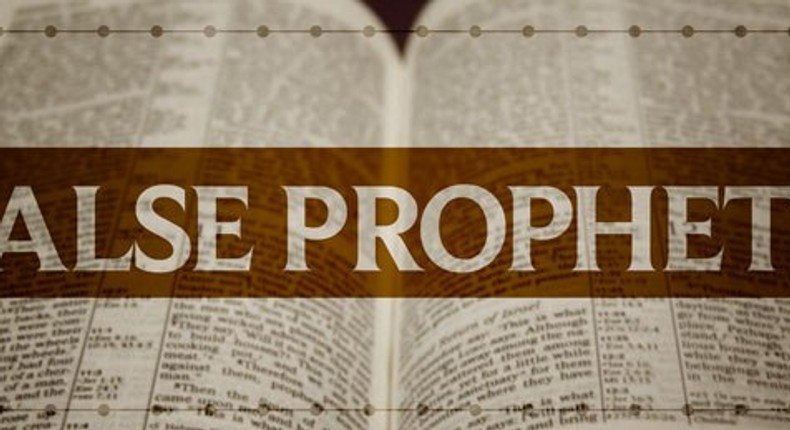 Kenyan police have arrested two women who are self proclaimed prophetess on the charge of impersonation and extortion.
The two women who are allegedly attached to big international churches in Kenya were arrested last week in a house they rented in Busia town.
Mr Julius Gobolo, The Busia District Police Commander said the two were picked up after they duped a widow, Ms Scovia Nakintu of Shs7m.
"We have them in custody," Mr Gobolo said.
They conned a woman when they promised to pray for her so that she gets rich," he further stated.
According to daily monitor, Mrs Nakintu said that she approach the self proclaimed prophets after she heard an advert on radio where they claimed to possess powers to heal the sick and make people rich.
She approached the 'women of God' and gave them the money she got from her sister.
"The two pastors took the money and gave me a box which they themselves carried to my house and instructed me never to open it," she narrated.
They warned that if I dared touch it, all the blessings would disappear," she said.
She stated that when the duo came back to ask for another Shs2.5m, she became curious and opened the box as she was yet to receive blessings from the first money, only to find an empty box.
Mrs Nakintu said the duo promised her that, if she could raise the Shs2.5m she would receive Shs4.3b worth of blessings from God.
During the arrest, the police were also able to discover fake $3,900 ,and fake Shs5m and a heap of herbs, triggering fears that the two could have been practicing witchcraft.
JOIN OUR PULSE COMMUNITY!
Recommended articles
4 side effects of being a virgin for too long, according to research
Twerking Wendy Shay threatens to snatch someone's man with her slim waist in 'wild' video
Ayisha Modi goes naked on IG as she flaunts her newly 'acquired' body (VIDEO)
Police save little boy who hid inside aeroplane's engine to travel abroad (video)
Serious prayer & tongue-speaking by passengers as aeroplane develops fault mid-air (video)
19-year-old girl stabbed multiple times in Accra after catching her brother & mother having sex
You should not do any of these while visiting the Oba's palace in Benin
Nollywood veteran Clem Ohameze receives N8M for spinal surgery
Highlights from Wizkid's show at the O2 Arena: featuring Buju, Tems, Chris Brown, Burna Boy, DJ Tunez and more