Nigerian Government to spend 62% revenue on CBN debt repayment by 2027 - World Bank
Recent projections from the World Bank have shown that by 2027, the Nigerian government may be using about 62 percent of its revenue to repay interests on the Federal Government's borrowing from the Central Bank of Nigeria despite the restructuring plan.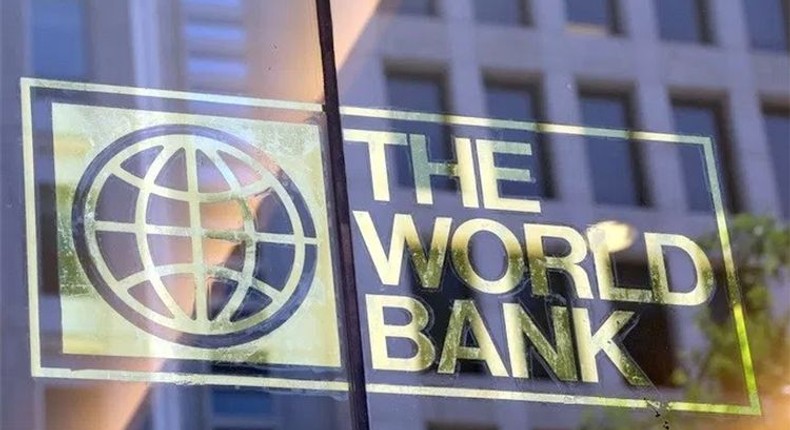 This was disclosed in the recently released December 2022 edition of the World bank's Nigeria Development Update.
The report read in part, "Despite the restructuring of the 'Ways and Means' stock in 2023, interest payments are projected to steadily increase by 2.4 percentage points of GDP between 2018 and 2027, and by 2027 interest payments will account for over 62 per cent of revenues."
The CBN has been lending some money to the Nigerian government through Ways and Means advances - a loan facility used by the CBN to augment the government's budget shortfalls.
Recall recent data from the CBN revealed that from December 2021 to October 2022, the Ways and Means' debt climbed from N17.5 to N23.8 trillion representing an increase of N6.3 trillion in 10 months.
These borrowings by the FG, according to the data provided, are currently not included in the country's total public debt stock (federal and state governments) which stood at N42.84 trillion as of October 2022.
Previous reports also indicated that from January 2020 to November 2021, the FG paid an interest of N2.03 trillion on the loans it got from the CBN through the Ways and Means Advances.
From January 2022 to April 2022, the FG also paid an interest of N405.93bn on the loans it got from the CBN.
The World Bank has overtime, extended warnings to the Nigerian government over its bloated loan figures.
The warning came amid the increase in the value of the Ways and Means lending by the Central Bank of Nigeria's loans to the FG which have exceeded N22 trillion.
JOIN OUR PULSE COMMUNITY!
Recommended articles
The Central Bank of Nigeria has extended its deadline to phase out its old currencies
Privacy Week: Nigeria's data protection market value hits N5.5bn — Pantami
Tanzania joins the list of African countries to sign an oil deal in the new year
Top 10 African countries with the highest GDP projections for 2023
Top 5 economies in Sub-Saharan Africa to watch out for in 2023, according to IMF
Shocking IMF report reveals Angola and Ethiopia to surpass Kenya as top economies in Sub-Saharan Africa
MAFAB launches 5G network in Lagos
Libya is set to extend its gas supply chain with the Italian company, Eni
Food prices increased in December 2022 - NBS