South Africa to review spending on luxury vehicles for president's wives
The main opposition party, Democratic Alliance, said in a statement that Zuma should specify a timeline for the proposed review, which it said was meant to score political points.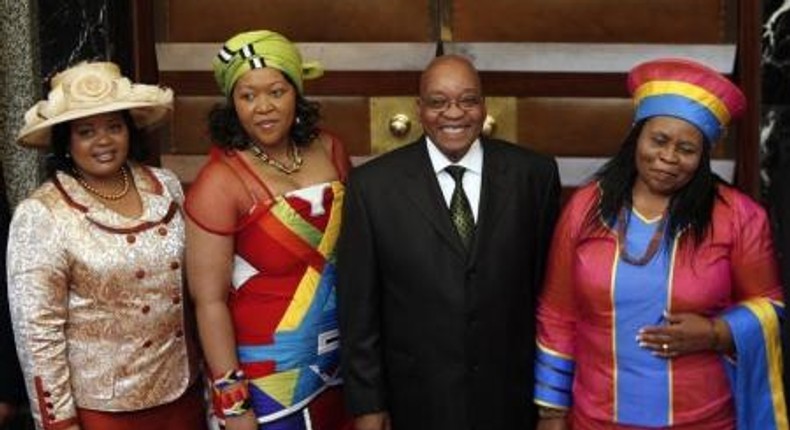 It was not immediately clear whether the purchase of further luxury cars, which currently include a Range Rover, a Land Rover and Audi sedans, would be cut back, but opposition parties said it was a political ploy ahead of local elections.
Zuma's ruling African National Congress (ANC), which has backed him after numerous scandals, faces a tough battle at local polls on Aug. 3, with opponents blaming the president for the low economic growth.
Presidential spokesman Bongani Ngqulunga said the review was triggered by "a very difficult economic climate. Elections or no elections."
He said Zuma had called for austerity measures in government to cope with a weak economy during his state of the nation address in February.
Police Minister Nathi Nhleko, who disclosed the cost of the cars this week in parliament in response to questions by opposition parties, said a total of eleven vehicles had been purchased for Zuma's wives between 2013 and 2016.
Zuma survived an impeachment vote in April after the Constitutional Court said he breached the law by ignoring an order to repay some of the $16 million in state funds spent on renovating his private home in Nkandla. Zuma has agreed to repay some of the money spent on non-security features.
JOIN OUR PULSE COMMUNITY!
Recommended articles
Stop attacking other presidential aspirants, Peter Obi cautions supporters
Fact Check: Is Osinbajo giving grant to Nigerians as campaign support?
Senator Smart Adeyemi loses APC ticket to former House of Reps. member
Police arrest 10 pickpockets at PDP Convention
I need your support - Atiku woos Wike, other PDP aspirants
Presidential race: Yoruba group drums up support for Tinubu
Suspended Catholic priest clinches Benue APC governorship ticket
Thugs turn Kaduna North senatorial primary election of APC bloody
Wike yet to congratulate Atiku despite pledging to support PDP Primaries winner