5 clothing pieces that don't make sense to wear in Nigeria
The Nigerian weather is very specific, so that makes men's style very specific also. Thus, here are five clothing pieces that just don't make sense to wear in Nigerian weather.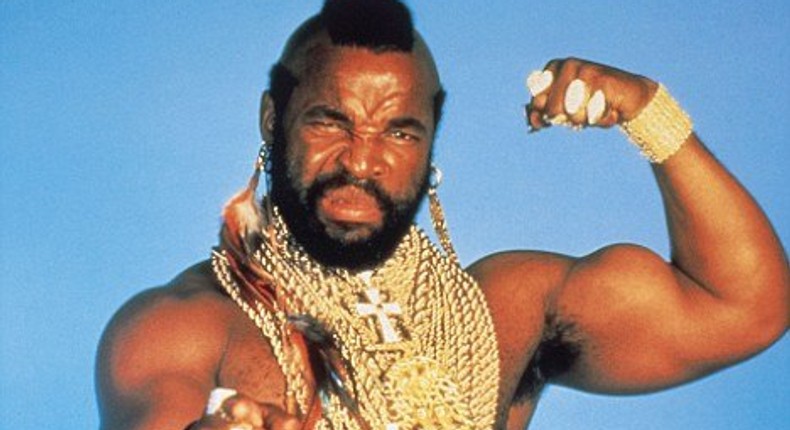 The Nigerian weather is very specific, so that makes
We Nigerians like to do 'I belong' sometimes but the truth is we are too unique to be doing all that. Our weather is hot all year round and that's why certain clothing pieces are just not acceptable here:
I think in this case, we have been fooled by too many Hollywood movies. Leather jackets are super hot and if you have walked outside lately, you know it is suicide to wear leather jackets in Nigeria.
Again, I blame the likes of American singers like the late Michael Jackson, Kanye West and Miguel for this silly Nigerian trend. It is hard enough wearing pants in Nigeria sometimes and then you want to go full leather? No way.
If you are not Rick Ross shooting a  music video for a song titled, 'Bling Bling', you have no business wearing huge gold or silver or bronze chains stacked around your neck.
Leave the 90s and early 2000s alone. We are past emulating our favorite European stars. It's time to be mature and besides the Nigerian culture doesn't support the trend.
I think this was funny when 'Osuofia in London' came out but not anymore. Thick hats such as Beanies restrict air from flowing to your head and that's why it is best for the winter season, when you really want to restrict too much wind, not hot and sunny Nigeria.
JOIN OUR PULSE COMMUNITY!
Recommended articles
Enjoy 12 days if creamy Christmas offers with Cold Stone this December!
This week's best celebrity pictures on Instagram
Here are 5 s*x positions for plus size women
Pinkberry unveils 12 days of Christmas deals, a dozen ways of indulgent fun: It's the season to be jolly
Hookup sites: Here are 3 benefits of using these sites
Why the Japanese are obsessed with tidying up
4 things in a relationship that must be kept a secret
3 important reasons withdrawal method is not enough
Extramarital affairs in the workplace are more common than you think, according to statistics