Samsung is using a widely-available stock photo taken with a DSLR camera to promote the portrait mode on its Galaxy A8 Star phone, which was released in June this year and aimed at Asian markets.
The photo in question is specifically being used to promote the Galaxy A8 Star's background-blurring feature, also known as live focus or portrait mode. Samsung even added to the photo the yellow "Live Focus Reader" notification that pops up when its phones are ready to take a portrait mode shot.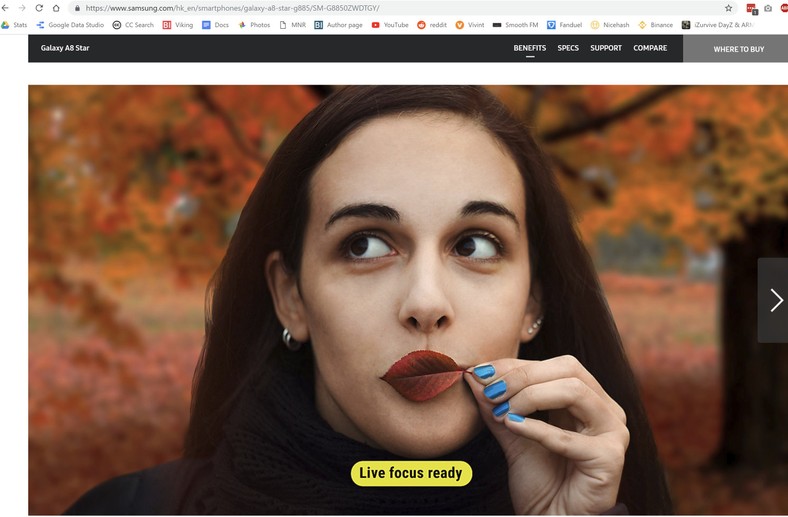 Here's the original photo from stock-photography marketplace, EyeEm: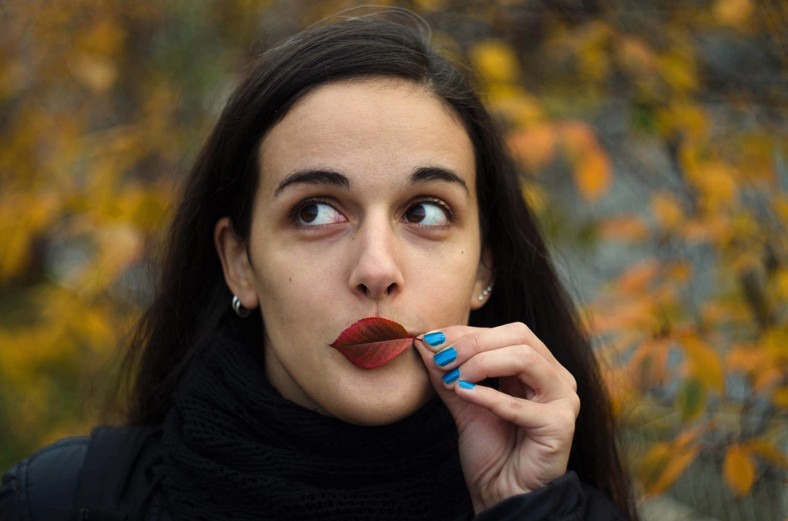 To be clear, Samsung includes fine print below the photo that says "Screen images are simulated for demonstration only." So, technically, Samsung isn't deceiving potential buyers interested in the Galaxy A8 Star.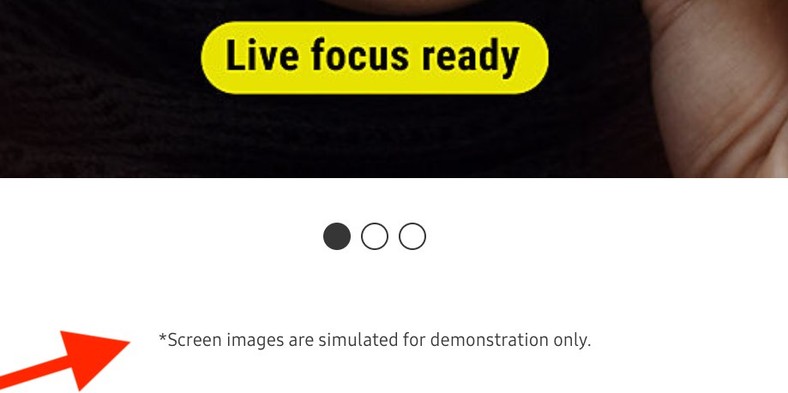 With that said, using a stock photo taken with DSLR camera does not accurately represent the abilities of a smartphone's camera. The Galaxy A8 Star has been out for several months now, and a real portrait-mode photo taken with the Galaxy A8 Star itself would better represent the phone's ability. Despite the technicality of the fine print, it's not a good look for Samsung.
The photo's original photographer,discovered her photo seemingly being passed off as one taken by the Galaxy A8 Star on a Samsung website. The photographer wrote about her experience with the discovery in a story for DIY Photography.
According to
Despite negative press around the marketing photo, Samsung is still using the "simulated" image to promote the Galaxy A8 Star's camera features four days after Djudjic's article was posted on Monday. Business Insider has reached out to Samsung for comment and to inquire if the company plans to continue using the image.
Smartphone makers have previously used stock photos, or photos taken with professional cameras, to promote the cameras on their smartphones. Earlier this year, Samsung was discovered to be using stock photos in marketing materials for the very same Galaxy A8 Star phone.
Huawei was also caught using professional photos and pretending they were taken with its smartphones twice before, once in 2016 and more recently in 2018.