Morgan Stanley just invested millions in Samanage, a North Carolina-based Zendesk and ServiceNow competitor
Morgan Stanley invested $30 million in IT and customer service company Samanage. Here's how it plans to take on its competitors Zendesk and ServiceNow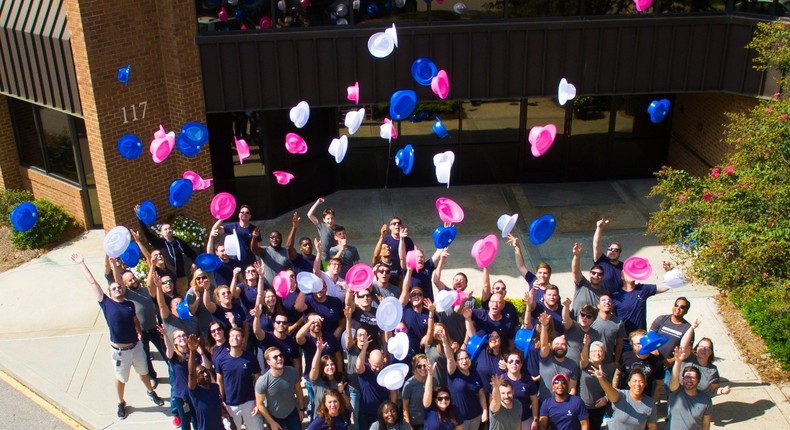 Customer service and IT company Samanage wants to dethrone it competitors Zendesk and ServiceNow, and now it has another $30 million to work with.
On Thursday, Samanage announced its series D funding led by Morgan Stanley Expansion Capital, the largest funding round it has had to date. In total, this 11-year-old North Carolina-based company has raised $74 million, and it now has more than 2 million users. With the funding, Samanage, plans to continue investing in its products, such as Samanage for Salesforce, as well as sales and marketing efforts.
"A lot of what we'll be doing is investing across the portfolio in terms of execution to go ahead and continue to take on those competitors like Zendesk and ServiceNow," Steve Stover, VP of Product at Samanage, told Business Insider.
What differs Samanage from its competitors is its focus on employee service across departments, including IT, HR, finance, marketing and more, Stover says.
"The investment from Morgan Stanley is a validation in our market," Stover told Business Insider. "ServiceNow is focused on IT rather than getting into other markets. It creates a unique opportunity for now where we position it around service for employees."
Samanage will also start investing in artificial intelligence to predict the best steps to take in customer service and IT.
JOIN OUR PULSE COMMUNITY!
Recommended articles
10 African countries with the highest debts to the IMF
Meet the Sapeurs, Congolese who wear expensive outfits though they live in poor communities
Dangote refinery finally receives its first shipment of crude after years of delay
10 African countries with the largest population lacking electricity
Top 10 African cities with the highest purchasing power
Egypt's richest man joins trending billionaire migration to UAE
10 African countries with the highest fertility rate in 2023
World Bank to provide electricity for 100 million Africans by 2030
5 ways to spot a sex addict or know if you are one