Apple just unveiled its new iPhones: the iPhone 11, iPhone 11 Pro, and iPhone 11 Pro Max.
Their respective prices are $750 (N270k), $1,000 (N362k) and $1,100 (N398k).
Business Insider explores five alternative ways you could spend this much cash.
Apple just unveiled three variations of the latest incarnation of its flagship iPhone device: the iPhone 11, 11 Pro, and 11 Pro Max.
All three were revealed at the company's annual "By Innovation Only" event in Cupertino, California, on Tuesday, September 10, 2019. 
The company announced they will be available to order starting September 13 ahead of their official launch on September 20.
Pricing for each model, available in 256GB, 512GB, and 64GB, are as follows:
iPhone 11 — $750 (N270k )
iPhone 11 Pro — $1,000 (N362k) 
iPhone 11 Pro Max — $1,100 (N398k)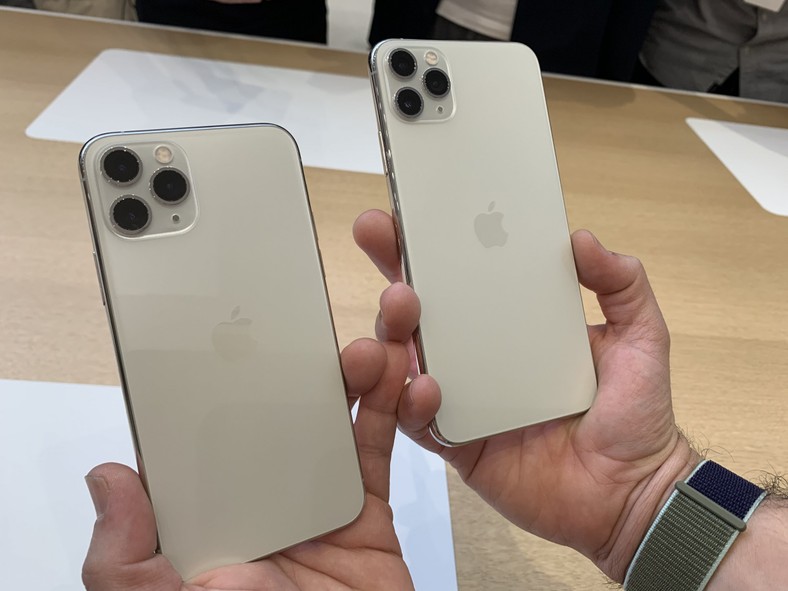 iPhone 11 models
Lisa Eadicicco/Business Insider
Is spending $1,100 on a smartphone a good investment in 2019?
It might be if you are a vlogger looking to shoot video content that will make you money. Otherwise, it's probably not. While some Nigerians can afford to pay this much for a smartphone, the reality is that there are 20.9 million unemployed people in a country that has overtaken India as the poverty capital of the world.
With an estimated 93.7 million living on less than $1.90 (N684) a day as of June 2019, most simply cannot afford to spend this much on a phone. Truth be told, they are not Apple's target market, since the iPhone has always been perceived to a trendy symbol of opulence.
For those considering saving up to purchase this device, Business Insider SSA looked at a list of 5 alternatives that will yield more fruitful returns.
Start a business 
With almost N400k, you can start a Poultry farm, a Laundromat/Dry cleaning service or a mobile restaurant. You could also go into Fashion and sell ready-made items. If this business is your side hustle, you're on your way to extra income to add to your monthly salary. Do make sure you do the required research to make sure you have the focus and capability to sustain the business.
Advertise your existing business
Already have a business? While word-of-mouth is the best form of advertising, getting your business in front of as many eyes as possible is just as important. For the cost of a new iphone 11, you can get your brand on a billboard in a commercial area of Nigeria for 30 days and attract new customers. Assuming the new customers patronize you, you can earn back what you spent on the billboard to draw them in. In addition to billboards, you can also advertise on social media.
Advertising
Invest in Securities
Making your money work for you to earn even more money is a financial opportunity you don't want to miss. The magic of compounding interest means that investing the money you'd spend on a new iPhone 11 in interest-earning securities will lead to extra change in your purse. Take Treasury bills. They are money market instruments that earn up to 13.5% They also pay interest upfront. N398k invested at that rate gives you over N53k. You can add more funds to that amount and reinvest it to earn even more returns. Federal Government Bonds, Fixed deposits in a bank, and mutual funds are other investment options you can consider. Just remember to consult an investment adviser before you begin.
Rent a place to live (or spruce up your current home)
Want to rent an apartment for N500k a year? What about N700k a year? Rent in Nigeria is paid annually (there are rare exceptions but you'd have to negotiate with the landlord) so with N398k ($1,100), you're 80% of the way towards your N500k crib or 57% closer to the N700k pad. Already have an apartment? Put the money towards home improvement. Replace that old Gas cooker or leaking air conditioner, or buy new additions to your dining room or living room set.
Learn a new skill 
The best investment you can make is in yourself. Continuous learning is a must in this rapidly advancing digital world. Want to learn software engineering? Software programmers based in Nigeria are working remotely for firms overseas and being paid in foreign exchange. You can learn to be a public speaker and get paid anywhere from N30k to over N100k to speak at events. You don't have to spend all $1,100 on learning a new skill, you can spend a portion of it which will give you a healthy return in knowledge that can lead to a lucrative side hustle or a brand new career.
Honourable mention: Buy Insurance
$1,100 for a new iPhone 11 will go a long way towards protecting your assets instead. Health insurance, Car insurance, and Home insurance are excellent options that will protect you and your family against unknown disasters that can wreck havoc on your finances. Imagine being an affected Nigerian business owner in South Africa during the xenophobia attacks. Insurance for SMEs would leave you resting easy.
Where else can $1,100 for a new iPhone 11 be put to good use? Let us know.