President Donald Trump on Friday said he would nominate William Barr to be attorney general after Jeff Sessions' ousting.
Barr, 68, is an experienced Republican lawyer who served as attorney general under President George H.W. Bush, who is being laid to rest this week after his death last Friday at 94.
The Washington Post on Thursday reported that Barr was Trump's top choice for the position.
Top administration officials had reportedly urged Trump to nominate Barr.
"I did not know him until recently, when I was going through the process of looking at people," Trump told reporters on Friday. "He was my first choice from day one."
The president also addressed the nomination on Twitter.
"I am pleased to announce that I will be nominating The Honorable William P. Barr for the position of Attorney General of the United States," Trump tweeted.
He added: "As the former AG for George H.W. Bush and one of the most highly respected lawyers and legal minds in the Country, he will be a great addition to our team. I look forward to having him join our very successful Administration!"
The attorney general position requires Senate confirmation. Trump's announcement came as the White House was under increasing pressure from the special counsel investigation into Russian election interference, which has seen significant developments in recent days.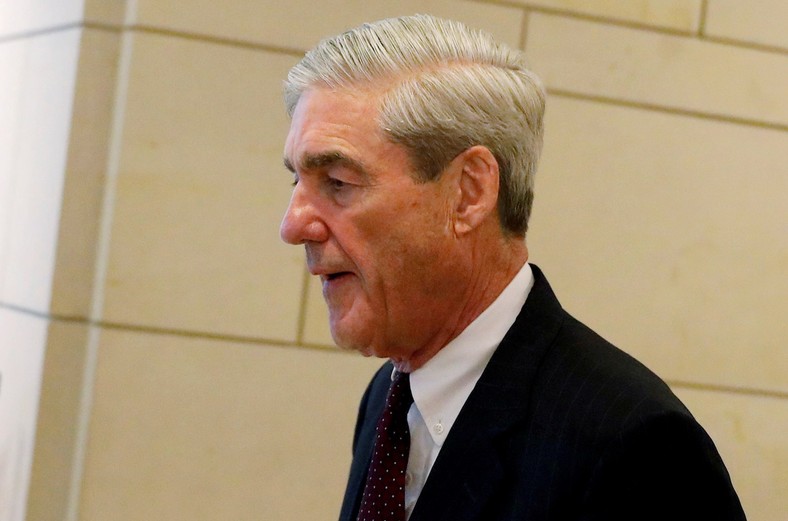 Last month, Sessions announced he was resigning as attorney general at the president's request. Trump then bypassed Deputy Attorney General Rod Rosenstein and elevated Sessions' chief of staff, Matthew Whitaker, to acting attorney general.
Whitaker has been critical of the scope of the Russia investigation, and his promotion sparked outrage from critics who were concerned Trump wanted to squash the investigation altogether. Trump has repeatedly sought to discredit the special counsel, Robert Mueller, and often refers to the Russia investigation as a "witch hunt."
In this context, Trump's nomination of someone new to lead the Justice Department has been viewed largely in terms of how it may affect Mueller's inquiry.
Barr has been somewhat critical of Mueller's choice of prosecutors in the investigation, questioning their political leanings. "I would have liked to see him have more balance on this group," Barr told The Post last year.
The former attorney general also wrote an op-ed article in 2017 expressing approval of Trump's decision to fire FBI Director James Comey, a move that prompted accusations of obstruction of justice.
Barr did not immediately respond to a request for comment from INSIDER.