Government adopts "Whistle-Blowing Policy" to curb arms proliferation
This policy would greatly impact level of peace in conflicts ridden regions in the country.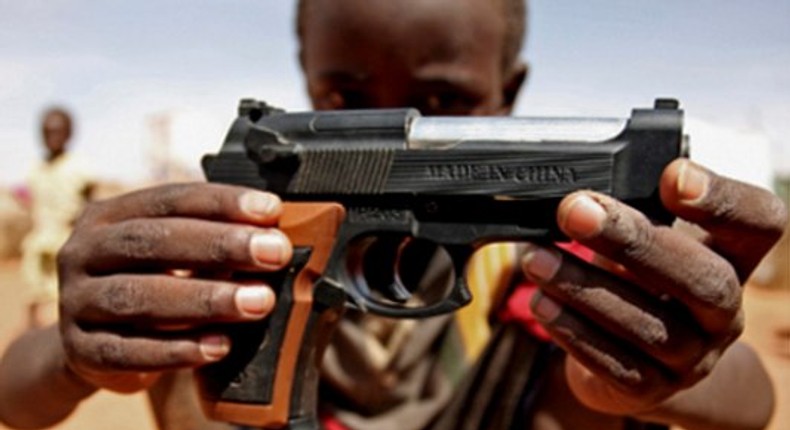 There were indications that the
This announcement was made known through a statement issued on Sunday, April 23, 2017 by the Senior Assistant to the President on Media and Publicity, Mr. Garba Shehu.
According to the statement, the Office of the National Security Adviser (ONSA) is adopting the whistle-blowing policy to curb high degree of arms proliferations in the country. This, the government noted, contributed majorly to the spite of arm conflicts in various parts of the country, especially the North Central and Middle-Eastern regions of the country.
"In the last few days, we had discussed the efforts the administration is making to strengthen the whistle-blower mechanism in the Ministry of Finance, which to date has proved to be very effective in bringing the attention of the government to stolen assets and unexplained wealth.
"The ONSA initiative may be an independent line of inquiry or in active collaboration with what the government is doing in Finance. This will be a sort of searchlight on weapons ownership in the country.
In August 2016, the United Nations Regional Centre for Peace and Disarmament in Africa (UNREC) raised an alarm over the illicit proliferation of Small Arms and Light Weapons (SALW) in Nigeria, noting that the country accounts for 70 per cent (350 million) of the estimated 500 million of such weapons said to be circulating in West Africa.
The body further warned that "as alarming as these figures seem, it is very clear that if left unchecked, this scourge will not only jeopardise the developmental gains achieved over the last 50 years, but will also impede the nation's capacity to achieve its developmental targets and therefore, negatively impact on the future generations".
Mr. Shehu further added that the National Security Adviser (NSA), Major General Babagana Monguno (rtd), has started working on a template for uncovering illegal weapons through a reward system, similar to the Whistle-blower Policy under the Ministry of Finance. The ONSA had already inaugurated a committee saddled with the responsibility of the recovery of small arms and light weapons in the country.
"Whatever form or shape it takes, the administration wants to take a tough line to curtail the large number of illegal weapons in circulation used in intra and inter-communal conflicts,'' he said.
At various times in the country, large cache of arms have been intercepted by the security agencies at various international and inter-regional entry points in the country. On December 30, 2016, the Nigeria Custom Services impounded a shipment of arms consisting of a pistol and 980 rounds of ammunition from the United States of America while in October of 2010, 15 containers of dangerous weapons illegally imported into the country were intercepted at the Apapa Port in Lagos.
JOIN OUR PULSE COMMUNITY!
Recommended articles
Nigerian actor Hawwal Ogungbadero, 29 others set Guinness World Record for longest recording session
Tinubu clarifies his statement on subsidy as petrol price rises to ₦600 per litre
10 African countries with the lowest digital quality of life index
Top 10 richest mineral-producing countries in Africa
Fuel Subsidy: Why Tinubu had no other option [Editor's Opinion]
Veteran Nollywood actor Adewale Adeyemo is dead
Africa's richest woman Isabel Dos Santos finds herself deep in another financial scandal
'There was a point...I was seeing the stage upside down' - Hilda Baci
Beautiful Nubia, Tosin Ashafa, others pay tribute to OAU alumnus Abass Oyeyemi