Arik Air has highest cancelled flights in Q1 2017
A total of 1,514,616 passengers were airlifted by domestic and international airlines in Nigeria within the first three months of 2017.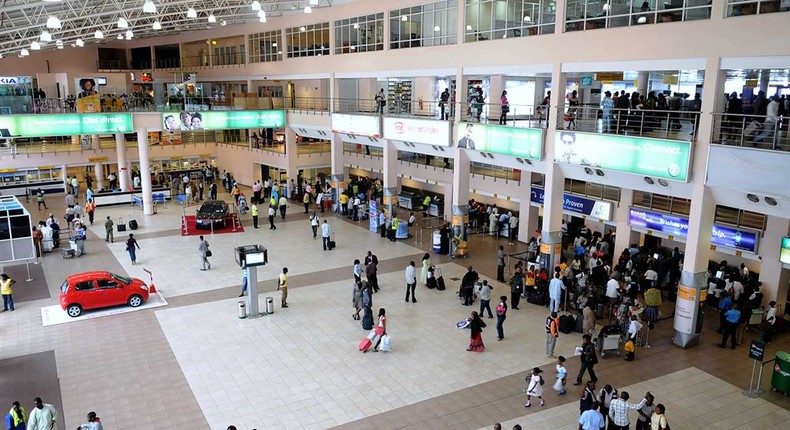 Within this period, the report showed that domestic airlines operated 10,366 flights with Air Peace having the highest number of flights 3, 262 flights (31.47%).
Air Peace lifted 289,613 inbound passengers and 233,517 outbound passengers which accounted for 40 percent of the total passenger movement during the period.
The report also noted that high incidence of flights cancellations, besides a high number of flights delays by both domestic and international airlines. A total of 54 scheduled flights were cancelled by 30 airlines operating regional and international routes in the country.
On flight cancellation and delay in both regional and international routes, Arik Air had the highest number in both categories. The airline recorded 37 (68.5%) of the total 54 cancelled flights and 244 (82.7%) of the 295 delayed flights operated on the regional and international routes within the period under review.
International outbound passengers of Air Peace also experienced delayed with seven of its 36 flights out of Nigeria in Q1 2017.
Aviation experts noted that airlines in the country should strive to maintain the current safety record by upholding high maintenance standard.
A former CEO of Nigeria Airways Limited, Captain Mohammed Joji while speaking a local newspaper on the report and situation of the industry noted that airlines in the country should ensure adequate maintenance of their flights, as with good maintenance there is nothing like old plane.
"An old aircraft is as good as new when it is properly maintained but a new aircraft is as bad as old aircraft when it is not properly maintained. All aircraft are new when they are properly maintained and you could be operating them until you are tired or you change them for economic reasons."
JOIN OUR PULSE COMMUNITY!
Recommended articles
'Shanty Town': RMD speaks on scene with Nancy Isime, says friends want to 'touch things' like him
Tribunal sacks Adeleke as Osun Governor
Osun: Adeleke breaks silence, reveals next move after sack
32 passengers kidnapped in Edo train station attack
Here are ways to naturally enlarge the male organ
'Domitilla: The Reboot' teaser invites you into the dangerous, intriguing lives of sex workers
Obi makes surprise visit to Boko Haram-ravaged Southern Borno
4 things to do if you have a higher sexual drive than your partner
Kenya and Tanzania tear down 23 trade barriers hindering their commercial relationship