How Uber, Taxify, MAXGo & others are changing mode of transport in Lagos
Though these platforms are generally doing their business, they have also changed the lifestyle of Lagosians.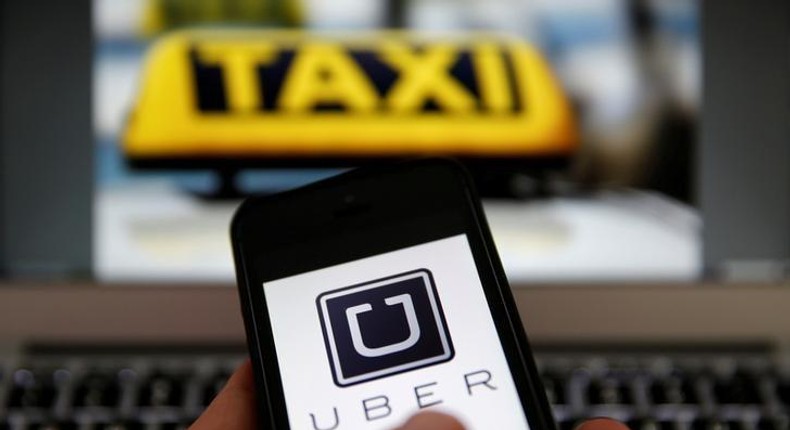 The business model of local transport is under threat, as technology-driven transport services are gaining wave in Nigeria.
Since the 1980s, one of the basic attributes of Lagos city is the yellow bus (Danfos) and cars (taxi driver – popular known as Oko Ashawo). as a result, they are considered part of the description of Lagos.
This posited that the city has an organised and well-regulated transportation mode. They are the city of the city.
As the city develops into a more commercial oriented city like New York and London, traffic congestion becomes a basic feature of the city. This gives way to the emergence of another mode of transport - commercial motorcycle, which offers temporary solace to the malice of traffic in the city.
The high crime rate and accidents recorded with the use of this transport mode were alarming. Thus, making developing a robust public transport system in Lagos compulsory.
Then, we have the Bus Rapid Transit (BRT) which addressed some of the problems of movement, especially along that routes it is made functional.
Even with this, Lagosians are still having a hard time getting to their preferred location in record time.
Observing the relative traffic ease across Lagos during the working hours, technology driven platforms such as Uber and Taxify are utilising the opportunities to make money by connecting passengers with drivers with ease.
Relative cost effectiveness of using these apps made them the top choice for companies and workers commuting the city. Security and prestige added by the kind of vehicle engaged by these companies increased their acceptance.
One of the users of these apps noted that "I use these car apps (Uber or Taxify), as they offer the better convenience of getting me to wherever I am going. It is funny that sometimes I used Taxify to get to three street away from mine." One journey, Okada would have been the best.
This trend raises a question about the possible extinction of local transport business in Lagos.
A mini-survey conducted in Lagos showed most educated commuters in Lagos would not use any form of local transport in the next three years. Some of them noted that the poor conditions of some of these vehicles are frustrating.
Others noted that they gave preference for getting a vehicle through these apps due to security, manners of drivers and promptness of services.
With the opportunity for improved quality of services by these tech companies. Most of the respondents interviewed during the survey stated that private cars and vehicles of these tech companies own the future of Lagos roads.
With this trend, transportation mode in the state is moving towards the use of private cars or transportation apps. To most people in the city, using local transport is just a Giffen products – a product bought because of its low price and deserted as consumer's income improve.
JOIN OUR PULSE COMMUNITY!
Recommended articles
'I started using the pill after sex because I don't trust men'  - Single woman
Mohbad did not die in our facility, he was dead on arrival - Hospital
5 outfits for 5 days of work inspired by Regina Daniels
Mohbad records 6 entries in top 10 of TurnTable Top 100
Economic challenges ahead: Nigeria and South Africa told to prepare for a tough 2023
'The Black Book' is number 1 on Netflix in 12 countries
Ogun Govt cancels Independence Day celebrations 'to reflect the mood of the nation'
Over 25% of the men who requested DNA tests weren't biological fathers - Report
Venita, Soma and Angel get evicted from Big Brother Naija All Stars