You don't have to visit the doctor for minor burns with these homemade remedies
Are you wondering how to treat minor burns without visiting the hospital? Here's how.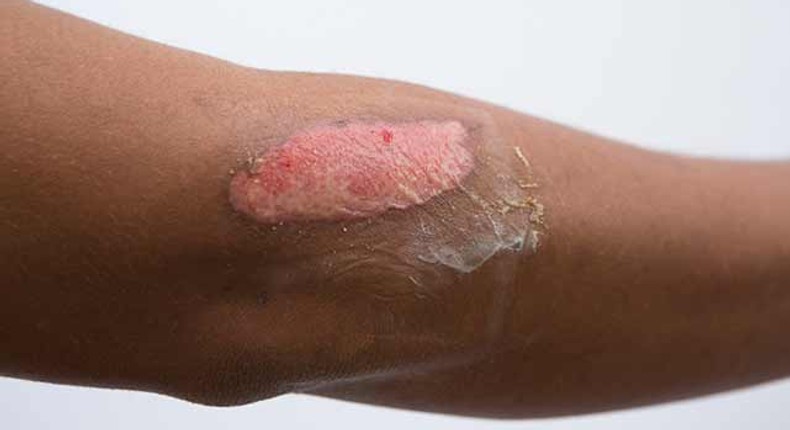 Burns is almost impossible to avoid especially when you get involved with a lot of cooking/ baking.
Some burns require a doctor's attention while some can be treated with home remedies. Some burns also cause permanent scars while some do not.
At the point when your skin gets hit with something hot, your first thought will be what to use to alleviate the torment that pain brings to you and help forestall harm.
We have put together some home remedies that would help you treat minor burns. Below are the homemade remedies to treat burns.
1. Aloe vera
According to several studies, aloe vera is very effective in treating burns. It's inflammatory properties prevent the spread of bacteria all over the injury and also scar.
Just apply aloe vera gel on the affected area two-three times daily.
2. Toothpaste
Pulse Live Kenya
Funny right? But it's super effective. The ones with mint are the best in reducing the pains from the burns and also prevent scars.
When you mistakenly touch a hot pan in the kitchen or get burned any other way, apply toothpaste on the affected areas. Leave it for ten-fifteen minutes before cleaning it off.
3. Honey
Emilija Manevska
Honey has anti-inflammatory and antioxidants properties that prevent the burns from getting infected and heals the affected area faster. When you get burnt, apply honey on the affected areas for about two-three times daily.
4. Milk
Pulse Live Kenya
The nutrients in milk prevent scars and promote fast healing. It also hydrates the skin and helps cool the burns. Just dip your hand in a bowl of milk for about fifteen minutes anytime you get burned.
5. Coconut oil
Health and Fitness City
This natural oil is known to penetrate the skin easily and also promote skin regeneration. The antioxidant properties of coconut oil allow it to cool the burns and prevent scars in the process.
All you need to do is apply the coconut oil on the affected area gently with your fingertips. Allow your skin to absorb the coconut oil on its own.
JOIN OUR PULSE COMMUNITY!
Recommended articles
itel celebrates Children's Day 2023 with over 1,000 children In Abuja
What kind of parents are millennials? 5 ways they differ from their own parents
This week's best celebrity pictures on Instagram
Orijin launches 'Deeply Rooted' campaign championing transformative power of Naija roots
5 things adults miss about Children's Day
5 African countries where snow falls
Amstel Malta shines spotlight on digital content creators at AMVCA 9
How to find love when you leave Nigeria
Indomie adds flavour to the AMVCAs 2023: Lights, Camera.. Flavors!
SupaKomando electrifies 9th edition of AMVCAs!
Nigerian student breaks Guinness World Record for most skips on one foot in 30 seconds
Join the Meisters Expression Concert live in Ibadan for epic music, epic vibes