Barkue Tubman-Zawolo talks bridging gap with the diaspora
In this exclusive interview, the ESSENCE Chief of Staff and Global Diaspora Engagement stresses the need for collaboration.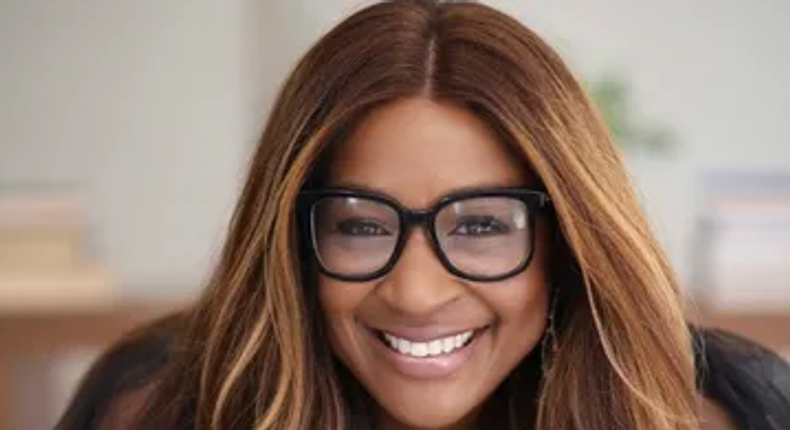 For the first time, Nollywood got an entire day at this year's Essence film festival.
Held on July 1, 2023, the Essence Festival of Culture featured both Africa House and Nigeria Day, dedicated to filmmakers, and the storytellers who make the whole Nigerian film industry what it is today.
Apart from Nigeria, the prestigious event also had elements from various cultures across the continent. This can be attributed to the efforts made by Barkue Tubman-Zawolo, the Chief of Staff and Global Diaspora Engagement at ESSENCE Ventures.
During the festival, she spoke to Pulse onsite in New Orleans about the need to have a connection between sub-Saharan Africa and the United States of America.
The Liberian businesswoman also highlighted a couple of the programs or initiatives that have been implemented to engage with the diaspora. She concluded with the brand's exciting plans for Nollywood:
Bridging the gap
It's important to bridge the gap between sub-Saharan Africa and the United States of America, but is equally important to bridge the gap between us globally as black people and subsahrant Africa is special to me. I'm from Liberia but I also think there are a lot of similarities and cultures. There are a lot of similarities in the desire to achieve black excellence, in the struggles and successes of black women.
It's important because we're stronger together as a global black community and that honestly is important for our economic growth, and social justice. Our voices need to be louder and stronger. This way, we get to see and celebrate all of the beauty, excellence and culture that we are as black people because we are not a monolith. The more we understand and celebrate our differences the stronger we can be together as one group of black united people.
What Essence has done to engage with the diaspora so far
Essence Ventures comprises some of the most important brands in black culture that have footprints internationally. We see what's happening in Afrobeats. We see how Nollywood is showing up, we have Nigeria Day here at the festival today. I think it's important that people understand that there is so much influence on us as black people regardless of where we are. We have to be able to have a cross-border relationship with all of us and sub-Saharan Africa is a great place to start because I think a lot of people in America can connect and relate to that culture.
I saw Juliet Abraham, who I absolutely love. Osas Ighodaro, love her. Toyosi Etim-Effiong, who has been amazing with that Good Media, planning a lot of the Nigeria house things. I get to sit and talk to my friends from Ghana. There's a host of amazing Nigerian and Ghanaian talent. Of course on our main stage the super dome we have Wizkid and Tems. I am so excited about that and it warms my heart. Even in the marketplace, there's a host of African brands from Kenya. In fact, our marketplace is actually called SoCo marketplace which is Swahili for marketplace from Kenya. We want to bridge this gap so much it is so important to us. We don't like when people say African Americans versus Africans. We have to stop doing that to ourselves, we are the same people. People are doing a lot of work right now with their DNA and their ancestry. They hold their heads up high when they say, I'm from Kenya or Liberia or Nigeria. They want to learn more so we should also want to learn more about each other. I think that is where the strength and power lie and I promise you we will be unstoppable the more we collaborate.
Why bridging the gap is important to her
I have spent the last 15-plus years of my life in West Africa. I was born in Liberia and raised in the United States. I am equally African as much as I am American, both of those places have shaped me which is why this bridge is so important to me. I've seen the divide, I've seen how we can treat each other but I also see the beauty of when we all come together. I think what essence ventures has done is allowed me to lead the diasporic engagement because I am a global citizen. I am very much an American as much as I am a Liberian. I love when I bring my American friends and family and they get to taste some of our culture.
Essence has also hosted The Essence Full Circle festival in Ghana, we put hundreds of Africans and Americans on a plane to come to Africa. We left dollars on the ground for the businesses and the economy to be fueled by that. Essence has always known that bridge in this gap is important and so what we get to do now is do it more structurally. So, Africa is the first stop, the Caribbean is there also, and we have Brazil. We are not stopping until we make sure black people are united across the world not only just because we go to concerts but because we can celebrate support cheer others on and be there for each other when we're going through challenges. The reason bridging the gap is important is because when we get to understand the culture we get to understand how to collaborate better.
What's next for Essence and Nollywood?
There's something that we're working on I can't say and it's going to be a huge partnership with somebody on the ground in Nigeria, who is well-respected, but I can't say it yet. I am so excited about this and we've had some amazing creative conversations about how this has come to life and how this will be a game changer for black Hollywood and Nollywood alike. Stay tuned and get excited.
JOIN OUR PULSE COMMUNITY!
Recommended articles
4 times Cross was the ultimate game master on 'BBNaija All Stars'
We built 38 sets from scratch for 'The Black Book' - Editi Effiong
How Editi Effiong delivered a global hit with 'The Black Book' [Exclusive]
BBNaija's Angel debunks rumours tagging her relationship with Soma as PR
Nigerian producer Hitsound kicks off attempt to set new Guinness World Record
Emerging star Roman Dc releases new single 'Moment' ahead of debut EP
4 intriguing highlights from Pere on 'BBNaija All Stars'
Here is what Funke Akindele has learned from her failed marriage
Rising act Noon Dave features South African star Pabi Cooper on 'Hillary' remix
I still love guys - Super Falcons' Michelle Alozie reacts to lesbian rumour
Heartbreak for Nigeria as AFCON 2027 bid slips away to East African rivals
Victor Boniface or Harry Kane: Who has had the better Bundesliga start?
Steph Curry: NBA star lists Nigeria's Burna Boy and WizKid among favorite music artists
Controversy as Super Falcons' Michelle Alozie unveils her 'female lover'
AFCON 2027: Algeria hands Nigeria a major boost
TikTok wahala: Osimhen deletes Napoli pictures from Instagram
Wilfred Ndidi: Style Essentials inspired by the Leicester City's Nigerian midfield maestro
TikTok trolling: Osimhen set to sue Napoli for serious damage