I once slept with a Nigerian Senator - married Nigerian gay man
Kenny Brandmuse has alleged that he once had sex with a Nigerian senator while he lived in Nigeria.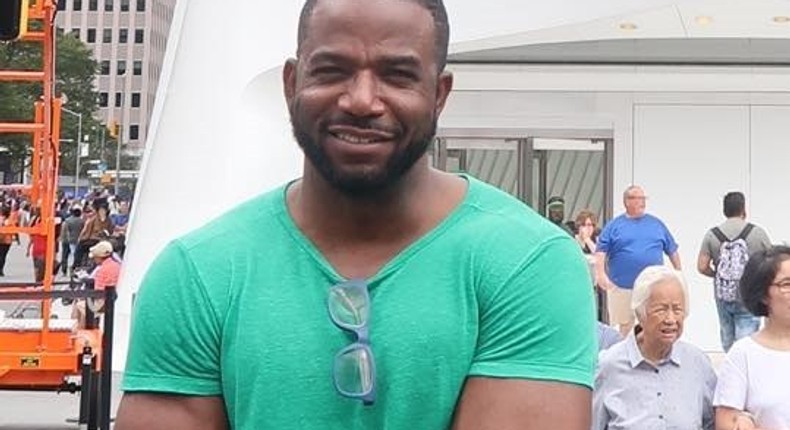 The gay, whose name is Kenny Badmus, made the allegations in an interview with Punch which was published on Sunday, September 16, 2018.
"I once slept with a Nigerian Senator, and I'm not surprised he will be the first to put his hands up voting in favour of the same sex marriage prohibition act," Badmus said.
Though the brand expert didn't reveal the name of the Nigerian senator he alleged to have had sex with, he said hypocrisy on homosexuality is deafening in Nigeria.
I have had sex with church ministers - Kenny Badmus
Badmus also alleged to have had sex with religious leaders that include church ministers while he lived in Nigeria.
"The elephant in the room is denial. We pretend these things are not here. We blame it on the devil or white people. While in Nigeria, I had sex with church ministers who would come in the open to preach against homosexuality as though it was the reason why Nigeria never had constant electricity. The hypocrisy is deafening. We didn't learn about same-sex relationships from western countries.
"Some of my first same-sex encounters were mostly with people who didn't speak English at all or ever set their feet in a Western school environment. Gay people are not the only ones who need to come out. We all need to look into our lives and be upfront with ourselves. Am I living my authentic life or am I living it to please families and friends? To come out is to confront shame and limitations to live our most authentic life." he said
Badmus, has reiterated in very strong terms that being a homosexual is the best thing to have happen to him and if he ever comes back to this life, he will still be gay.
JOIN OUR PULSE COMMUNITY!
Recommended articles
Buhari congratulates Archbishop Onuoha, CCN's President-elect
Sokoto PRP collapses into APC, as another Tambuwal's Aide dumps PDP
Nigeria Immigration directs passport offices to work Saturdays
Former MD National Bank, Pius Ajumobi, is dead
Police arrest teacher for alleged sexual assault of 4-year-old pupil
Ugwuanyi visits Enugu community affected by farmers-herders clash
FRSC boss decries killing of 2 officers
Court fines PRP presidential candidate for late filing of documents
2023: Demand by South East for President morally right, timely – PDP
Get our Top Stories delivered to your inbox